News
New Chairman: 'SEMA Must Focus on the Business of Selling Parts & Services'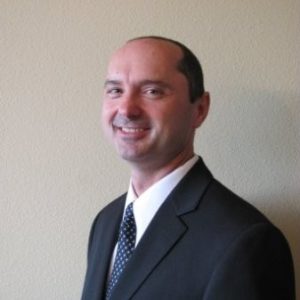 Editor's Note: Tim Martin, CEO of Aftermarket Advisors, is set to transition from chair-elect to chairman of the SEMA Board on July 26. He recently shared the following editorial and his perspectives on the challenges and opportunities ahead.
---
On July 26, I begin a two-year term as SEMA Chairman. I am focused on improving SEMA and helping our association provide solutions to help our members solve problems. There are many SEMA programs that benefit our member businesses, and most of them are explained regularly in our magazines and newsletters.
SEMA must focus on the business of selling parts and services for automotive customization, restoration and motorsports. We should protect, promote and improve our industry. That includes helping members prepare for technology changes and regulatory threats, and promoting automotive customization and recreational motorsports. SEMA is a great organization, but it can do more.
SEMA is a non-profit corporation that exists solely to serve our members. The SEMA Board of Directors is not paid; its members volunteer their time to make SEMA better. The Board represents our member businesses and is responsible for governing and managing the business and concerns of SEMA. We focus on member benefits, but we need to make sure that we are seen as a partner to businesses across all segments of our industry.
The Board sets the strategic direction for all SEMA programs, employees and resources. We work to identify strategic opportunities and decide where we should apply additional resources. I began my service on the SEMA Board in 2011. I think we have done a lot of good work in the intervening time, but I hear from many people who think some things need to change. My focus as chairman will be to improve SEMA programs, improve dialog and engagement with members, and identify additional ways that SEMA can help our members.
Protecting our industry and the automotive lifestyle is our most important job. In the future, I think we can do more to protect and expand recreational spaces, racetracks, and the unique characteristics of custom cars and trucks. We can provide help when tracks and recreational spaces are threatened by legal actions, and we can develop best-practice guidelines to keep those facilities open. We need more tracks and trails for automotive recreation.
We can do more to aggressively advocate for the freedom to customize our cars and trucks and operate them on the road. It should always be legal to make a car better. Current regulations prohibit some changes that would improve the emissions of a vehicle. Some regulators want to lock out all changes, and we should fight that aggressively. The RPM Act was proposed in response to some of those threats, but we must do more.
As vehicle technology evolves, driver assistance systems will challenge our ability to continue to customize. It will get harder to sell and install parts for new vehicles. We can provide resources to help defend the right to customize our vehicles. We should make better use of the millions of automotive enthusiasts to advocate for those rights.
Promoting our industry is a core goal of SEMA programs. The SEMA Show and the PRI Show will continue to evolve, but we also should expand our marketing programs to provide more marketing tools for manufacturers, distributors, retailers and installers. We can do more to develop media contacts and promote positive public relations for our industry. There is more that we can do to help promote the automotive lifestyle to consumers.
Youth engagement is a relatively new strategic initiative at SEMA. We can expand the ways that we educate young people about the automotive lifestyle and career paths in our industry. We can expand technical training and competition programs in high schools and colleges. We can create more hands-on opportunities and experiences.
We can improve member businesses by offering solutions that address common member problems. We have seen several areas where education about a problem is not enough. SEMA can provide better technology tools, services and solutions to small businesses that solve specific problems and help them sell more products. The SEMA Data Co-op can offer a wider range of services. We can expand our SEMA Garage product-development programs to help manufacturers with regulatory compliance and testing and improve our relationships with vehicle manufacturers.
We will continue to provide many career-development, education, networking, charitable and business-development programs to promote growth. I think we can work with members to solve specific recruiting problems or training challenges. We can help manufacturers and installers manage risk through training and certification programs.
The SEMA Show is our biggest program. It will evolve over the next few years due to construction at the Las Vegas Convention Center. That will eventually give us the opportunity to expand and improve the Show. At the same time, we need to expand and improve other SEMA programs.
I hope that you will look for ways to share your problems, opportunities or ideas with SEMA. Please reach out to SEMA and PRI staff when you think things should change. Consider volunteering with a council, network or committee. If that doesn't work, share your thoughts with council leaders or SEMA Board members, or email me directly at tim@aftermarketadvisors.com.
Thanks for your support.
About The Author
Tim Martin was recognized as SEMA Person of the Year in 2016, and his prior work on the SEMA Board of Directors and SEMA Data Co-op board, and involvement in numerous committees, task forces and working groups has given him the opportunity to contribute to the development of numerous SEMA programs. As CEO of Aftermarket Advisors, Martin provides strategic consulting to several SEMA member businesses. He has more than 30 years of experience in a wide variety of industries. He began his involvement with the specialty-equipment market in 1997 at K&N Engineering. During his time at K&N, he served as a vice president and COO, and had lead responsibility for sales, customer service, marketing, purchasing, manufacturing, distribution, product information and information technology.