News
Nation's Largest Fleet of Autonomous Shuttles Launches in Colorado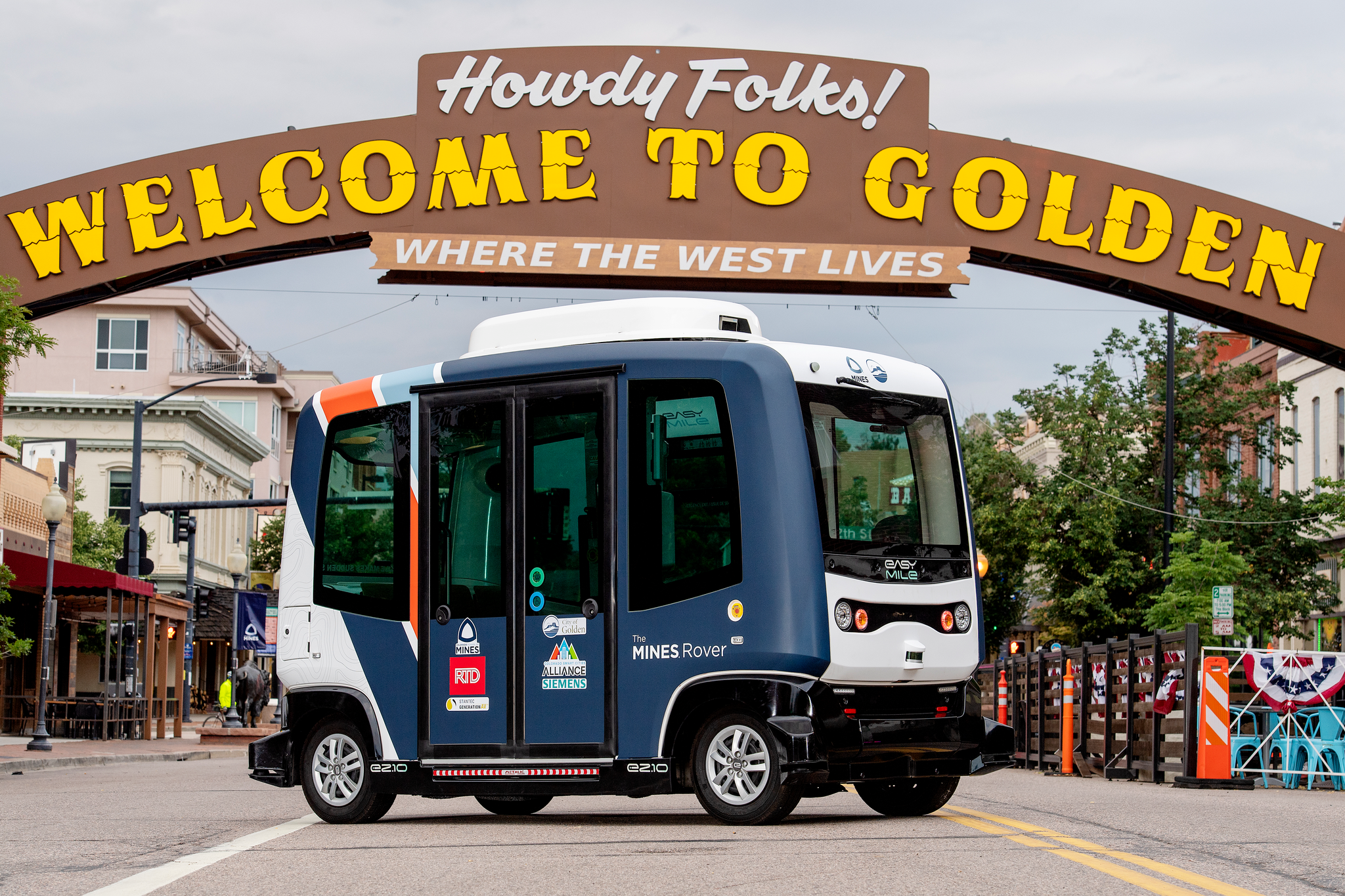 Autonomous Vehicles Colorado (AvCo) has deployed the nation's largest fleet of low-speed, autonomous electric shuttles in multiple cities across Colorado, the company announced.
Service in the first of three locations officially launched today at Colorado School of Mines in Golden, Colorado. For at least the next year, the autonomous shuttle buses will connect Mines students, faculty, staff and the general public with key destinations in the city and around campus that currently lack convenient mobility options, the company said. The shuttles will navigate regular traffic using advanced sensors and technology.
"When people think of autonomous vehicles today, they see themselves riding alone – separated from other people and the overall transportation system. We want AvCo to change that perception by allowing people to experience how these technologies can maximize individual and societal benefits through integration with a shared public transit system," said Tyler Svitak, executive director of the Colorado Smart Cities Alliance, the nonprofit at the center of the AvCo program. "AvCo is a historic step forward for many important industries, including connected and autonomous vehicles, public transportation, and smart cities. What we learn here will help accelerate safer, cleaner, more accessible mobility for all."
The first phase of the program includes a fleet of nine driverless, zero-emission EZ10 shuttles from technology-provider EasyMile, powered exclusively by Siemens VersiCharge AC chargers, to connect Colorado School of Mines' central campus, athletics complex, student housing and downtown Golden. The low-speed shuttle service in Golden is designed to operate in normal traffic and is named The Mines Rover. It is free of charge and available to the public. Each shuttle can hold six seated passengers, and each shuttle will also have an onboard customer service ambassador, a trained Mines student, who will engage with riders and take over manual control of the shuttle if necessary. The shuttle will operate along three fixed routes with designated shuttle stops and will arrive every 5-10 minutes along the routes.
"At Colorado School of Mines, our students and faculty are conducting research on the cutting edge of autonomous and intelligent systems. This partnership is a natural extension of our mission of advancing knowledge and innovations that will have a transformative impact on society," said Paul C. Johnson, president of Colorado School of Mines. "We are excited and proud that Mines and our hometown of Golden will be the test bed for this new technology, which will lead to new developments in how it is improved and scaled up so that the environmental and human benefits can be extended well beyond Mines, Golden, and our state."
The shuttles navigate complex environments using advanced sensors, cameras and LiDAR that never get distracted, limiting the risk of human error that contributes to 94 percent of vehicle-related fatalities, the company said. The shuttles are ADA accessible and will show how people with disabilities can have enhanced mobility options from this technology.