News
National Sales Director Retiring from CRP Automotive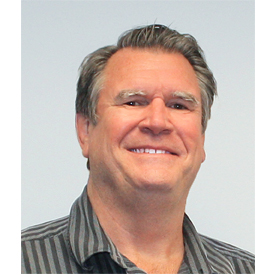 CRP Automotive has announced the retirement of Dennis Losey, an industry-veteran and longtime national sales director for the company.
Losey joined CRP Automotive in 2008 and played a major role in helping CRP Automotive develop and grow its domestic warehouse distributor business in the U.S., according to the company.
"Dennis has been an invaluable member of our automotive sales team, joining us when we were at the early stages of building our domestic warehouse distributor business with the ContiTech brand," said Michael Palm, vice president of sales and marketing for CRP Automotive. "He was a consummate professional and his tenacious approach to sales and serving the customer opened the door to many new sales opportunities for all of our brands. Over the past decade, Dennis has helped us create and establish successful relationships with a wide range of customers."
Affectionately known as Big D, Losey enjoyed a 40-year career in the auto aftermarket. In addition to the CRP organization, he also served in national sales management positions with Henkel/Loctite, Radiator Specialty, Blue Coral/Slick 50, and Loctite Corp.
"We will miss all the little things Dennis did so eloquently, thoughtfully and yet so quietly," Palm added. "Always a true gentleman, Dennis looked out for CRP's best interest while putting the customer at the center of our thinking. He lives our values and has been a wonderful ambassador for CRP. His presence will be greatly missed. We wish him the best of health and enjoyment in his retirement."