News
Nate Shelton Joins Tropos Technologies Board of Directors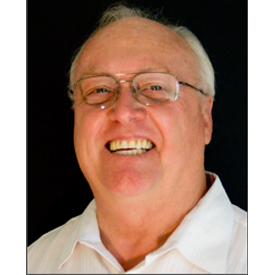 SEMA Hall of Famer Nate Shelton has joined the Tropos Technologies' Board of Directors.
Shelton brings a long history of leadership and excellence in corporate development, having played crucial roles in the growth of companies such as Hooker Headers, Cam Dynamics, Koni Shocks and VDO. He is well-known for the major contribution he made to grow K&N Engineering, helping guide this small motorcycle air filter aftermarket start-up into one of the largest automotive aftermarket companies in the U.S.
Tropos Technologies is a multi-discipline service provider focused on alternative transportation. Tropos is the marquee dealer for the electric low-speed vehicle (E-LSV) from Cenntro Automotive Corp. called the METRO. Tropos supported the development and design of this compact utility vehicle (CUV), which is already widely available in Europe and Asia. The all-electric vehicle is a highly flexible and modular CUV ideally suited for local delivery, maintenance crew transportation, parking enforcement, and people transport on campuses or in communities.
"Tropos Technologies has many markers for future success that I've seen in other companies I've been associated with," stated Shelton. "At this stage of my career, my goal is to give back as much as I can to help others realize their dreams, and I am particularly interested in the mission of the Tropos team. I am eager to help in any way possible, specifically in corporate development."
Tropos' expertise includes engineering, manufacturing and distributing components and complete vehicles. Tropos also assisted Cenntro in the development of the METRO, as well as its U.S. regulatory approval and CARB certification.
When Shelton served as CEO at K&N Engineering, company turnover grew to over $100 million annually, leading K&N Engineering to four PWA Manufacturer of the Year Awards, according to Tropos. More recently, Shelton served as Chairman of the B&M Automotive Group.
"With his reputable track record and background, we are very proud to have Nate joining the Tropos Board of Directors," said Tropos CEO John Bautista. "His knowledge, experience and, most especially, the lifetime of relationships he has developed will help tremendously as we grow our business. We look forward to benefiting from Nate's experience in building world class organizations for years to come."