News
NASCAR Teams Cleared to Return to Race Shops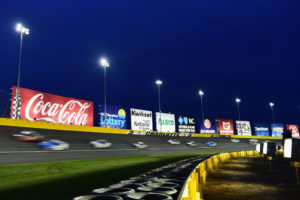 Roy Cooper, the governor of North Carolina, has cleared NASCAR teams to return to their North Carolina race shops if they can maintain social distancing guidelines, the Associated Press has reported.
The state's stay-at-home order has been extended to May 8, but NASCAR and the state are still considering running the Coca-Cola 600 at Charlotte Motor Speedway without fans later this month.
"Our intention remains to run all 36 races, with a potential return to racing without fans in attendance in May at a date and location to be determined," NASCAR said in a statement about a possible return to the track. "The health and safety of our competitors, employees, fans and the communities in which we run continues to be our top priority. We will continue to consult with health experts and local, state and federal officials as we assess future scheduling options."
To read more from the Associated Press, click here.