News
NASCAR, iRacing Announce New Official Partnership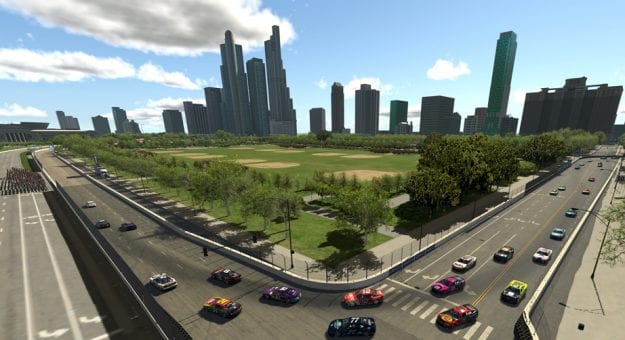 NASCAR and iRacing.com have formed a new partnership agreement that will grant the Massachusetts-based developer of PC-based racing simulations the title of "official simulation partner of NASCAR," the company and sanctioning body announced.
The deal will serve to elevate a decade-plus licensing relationship to official partner status, as the two organizations work closer than ever before to promote the various eNASCAR series which live on the iRacing platform, while also collaborating around a number of initiatives, including the design of new and proposed NASCAR race tracks, collaboration and technical support on the NASCAR NextGen race car project, the creation of sim racing-oriented content for NASCAR Digital Media channels and the use of iRacing as a training tool for NASCAR's Drive for Diversity class, the company said.
iRacing has been a NASCAR licensee since 2010, and since that time, has provided the platform for NASCAR's first-ever officially sanctioned professional virtual racing series, the eNASCAR Coca-Cola iRacing Series, and played a central role in the formation of the eNASCAR iRacing Pro Invitational Series in 2020, which bridged the gap between events for real-world stars during the early stages of the COVID-19 pandemic.
Beyond esports, iRacing has also grown to be a key technical partner to the sport, the company said, as it is currently assisting the sanctioning body around multiple race track and facility development projects. iRacing first collaborated with NASCAR on the reconfiguration of Auto Club Speedway into a half-mile short track in 2020, and later scanned the streets of Chicago in the fall to create a proposed street circuit that debuted during an eNASCAR iRacing Pro Invitational Series event. In addition to track development, iRacing assisted NASCAR in developing the 2022 NASCAR Cup Series NextGen car, which was revealed to the public earlier this year and made its racing debut during the Pro Invitational events.
"NASCAR fans know and love iRacing for their accomplishments in the development of virtual racing series, but what many may not realize is that the company is so much more than just an esports partner," said Tim Clark, senior vice president and chief digital officer, NASCAR. "iRacing is a full-on technology partner in every sense of the word, and their best-in-class simulation and engineering capabilities are helping us innovate across multiple layers of our business — whether that be in designing new race tracks, developing new race cars, creating compelling digital content, or providing a virtual training ground for the next generation of NASCAR stars."
"NASCAR has been immensely supportive of iRacing over the past decade, and a huge contributing factor in our growth as an organization," said iRacing president Tony Gardner. "From their world-class support of the eNASCAR Coca-Cola iRacing Series for more than a decade, to the explosion of new initiatives like Pro Invitational events and track development projects, NASCAR's assistance has helped iRacing remain at the forefront of the esports industry while also taking our organization to exciting new places. We're incredibly excited to extend our partnership, and look forward to continuing to evolve these efforts for years to come."