News
NASCAR Hall of Fame to Reopen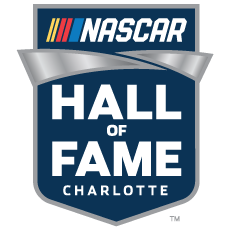 The NASCAR Hall of Fame will reopen to the general public on Sept. 16 with reduced capacity and enhanced health and safety measures in place, the museum announced. Operating hours will be 10 a.m. – 5 p.m. Wednesday through Monday, with Tuesdays reserved for private groups and special events.
"We're thrilled and ready to welcome back guests to the NASCAR Hall of Fame," said Winston Kelley, Executive Director. "The health and safety of our visitors and staff is our highest priority, and based on months of hard work from our teammates at the Hall and Charlotte Regional Visitors Authority, we are confident we are prepared to safely reopen."
To meet the new operational demands brought on by COVID-19, the Hall has instituted measures involving sanitizing and disinfecting all venues with increased frequency and implementing new personal safety best practices, including a face-covering requirement, providing guests with an individual stylus for touch-screen exhibits, using disinfectant sprayers, hand sanitizer stations and more.