News
NASCAR Cup Series to Host Season-Opener in L.A. Memorial Coliseum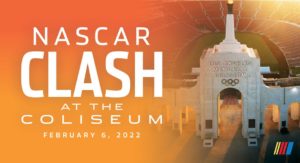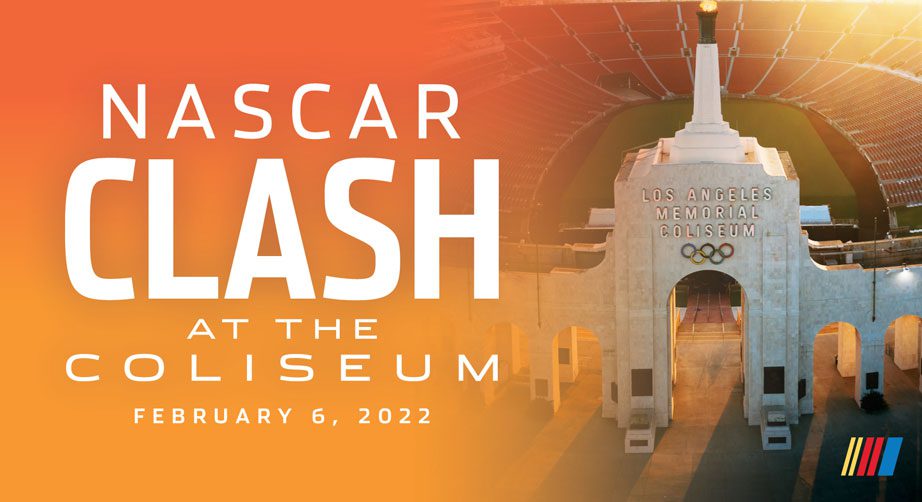 The Los Angeles Memorial Coliseum, the storied sports and entertainment venue, will add a new event to its calendar in 2022: The NASCAR Clash at the Coliseum.
NASCAR officially announced the news earlier this week, confirming the first NASCAR event held at the Los Angeles, California stadium will take place Sunday, Feb. 6.
The Clash at the Coliseum will also be the first event as part of the venue's centennial celebration and mark the first time NASCAR's prelude event to the Daytona 500 will take place somewhere other than Daytona International Speedway, the sanctioning body said.
The non-points event will also serve as the first competitive appearance of the new Next Gen car.
"We've been discussing the Clash for a while, and we've had it at the (Daytona) oval for a number of years," said Ben Kennedy, NASCAR senior vice president of strategy and innovation told NASCAR.com. "We moved it to the road course this year, but really wanted to think outside the box as we thought about the Clash in the future — and seeing that it's an exhibition event, we looked at a number of different places and locations that we could host it at, and ultimately narrowed it down to the L.A. Coliseum.
"I think the large fan base that we have here in Los Angeles, the largest that we actually have in the nation, paired with exciting racing and being here in the downtown Los Angeles market, I think will be really special."
The 77,500-seat venue has hosted motorsports events in the past, with both supercross and speedway motorcycle races within the stadium. Off-road trucks and rallycross events (including the X Games) have competed on temporary dirt courses at the Coliseum in recent years. But an impermanent paved track for big-league stock-car racing will be a first, and construction is scheduled to start on New Year's Day in 2022.
Kennedy said series officials have considered two or three configurations for the quarter-mile bullring, with iRacing computer simulations helping to determine the track's real-life profile. Simulated trials have taken place with 5 degrees, 2.5 degrees and no banking in the turns, he says. "You can only go so high, just because of the sight lines and the temporary construction, but we've played with a few different ones," Kennedy says. "We'll have more at a later date on that."