News
NASCAR Cup Series Holding Dirt Race at Bristol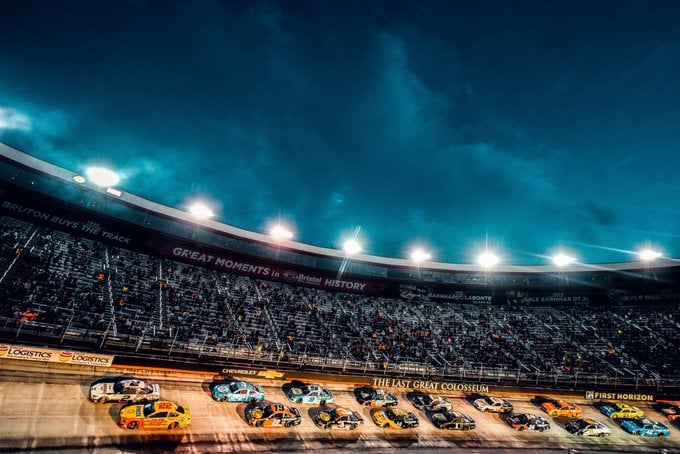 Bristol Motor Speedway announced Wednesday afternoon that the NASCAR Cup Series spring race at the .533-mile short track will be contested on dirt. It will be the first premier series event on a dirt track in more than 50 years.
The event will mark the first time the NASCAR Cup Series will compete on dirt in the sport's modern era. The last time the Cup Series held a race on dirt was at the State Fairgrounds in Raleigh, North Carolina in 1970, won by Richard Petty.
It will be the third time that BMS will transform into a dirt facility, as the track converted to dirt to host the World of Outlaws in 2000 and 2001.
"As everyone knows, Bristol Motor Speedway is the home to big events and we feel like this will be one of the most anticipated races in the NASCAR Cup Series in quite some time," said Jerry Caldwell, executive vice president and general manager of Bristol Motor Speedway. "We have proven in the past that we know how to transform Bristol Motor Speedway into one of the most pristine dirt facilities anywhere around, so we can't wait to see how the stars of the NASCAR Cup Series will perform on the high banks at the World's Fastest dirt Half-Mile."