News
Nakamichi Car Audio Appoints New Midwest Rep Firm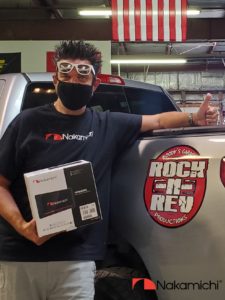 Nakamichi Car Audio has hired rep firm ROCK-N-REV Sales & Marketing in the Midwest territory, the company announced.
"RNR owner Jeff Budin has been a staple part of the 12-Volt community for over 25 years and his new rep firm has been setting record sales numbers," Nakamichi said in a statement announcing the decision.
"We want to welcome Jeff to our rep network," stated Robin McNeal, National Sales Manager for Nakamichi Car Audio. "He is off to a great start and has hit the ground running."
ROCK-N-REV Sales & Marketing covers the states of MO, IA, NE, KS and Southern Illinois
Contact Jeff Budin for dealer pricing programs at rocknrevsales@gmail.com.