News
Muscle Car and Corvette Show to Honor Vietnam Vets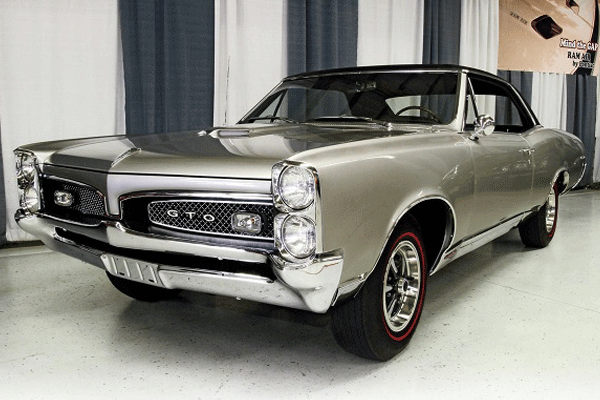 The Muscle Car and Corvette Nationals will honor U.S. veterans when in comes to Chicago in November.
"Every once in a while, someone shares a story with me that really hits home," said show manager Bob Ashton. "That is why we decided to honor some very special veterans who served in Viet Nam during the muscle car era."
Ashton's concept started when he recently received a call from Greg Owen, who lives in Georgia. Owen owns a show-stopping '67 GTO. He told Ashton, "The original owner of my GTO was a young man named Jack who attended Auburn University. He and his younger brother, Danny, shared the car. Jack is better known as Capt. John 'Jackie' Smallwood of the U.S. Airforce. Smallwood served as an Electronic Weapons Specialty Officer on an F-4 Phantom jet during the Vietnam War.
"On June 13, 1972, Smallwood and his pilot-Col. 'Hands' Handley–were involved in a supersonic dogfight.  What made this dogfight different from others was it is the only recorded supersonic dogfight in history using guns only and traveling at a speed of 1.2 Mach or 920.723 mph (faster than the speed of sound). The result of this dogfight was one MIG shot down and a second one running for the hills. A video reenactment of this event narrated by Col. Handley can be seen on the History Channel program Dogfights."
Capt. Smallwood was a highly decorated officer. He was awarded the Silver Star, Flying Cross and Purple Heart for selfless acts of valor. On June 16, 1973 he and pilot, Major Samuel Cornelius were shot down over Cambodia. Both were declared missing in action. Their bodies have never been found. Smallwood had flown over 100 missions.
In 1986, Capt. Smallwood's parents moved Owen's neighborhood near Atlanta.  The GTO sat in their carport for years and Owen understood the strong sentimental attachment, but he told them if they ever wanted to sell it, he would restore it in their son's honor. It was a complete, numbers-matching car, missing only the factory radio.
In 1997, after Capt. Smallwood's father died, Danny contacted Owen and said his mother was willing to sell the car if Owen kept his promise to restore it. He bought it for $3,000 and it sat in his garage for 15 years while he saved money for the restoration.
The restoration began in 2012. Clyde Argo, who is also a Vietnam Veteran, told Owen it would be an honor to do the restoration after he heard the history of the car. The restoration was completed in 2013.
"Owning a car that belonged to and was driven by a true hero is an honor that cannot even be expressed by words," Greg Owen said.
After hearing this story, Bob Ashton decided to incorporate a very special display honoring those who served in the Vietnam war into the Muscle Car and Corvette Nationals event.
"If you are a Vietnam-era veteran with a car or own a car with ties to a Vietnam vet, please consider joining us at the show," he said. "On Sunday, Nov. 24, 2019, we are offering all members of the military free admission to join us at MCACN. Check in at our Military Members welcome table in the lobby, present your military identification and we will provide a free single day admission ticket."