News
Mullin Collection Cars Join Florida Art Museum Exhibit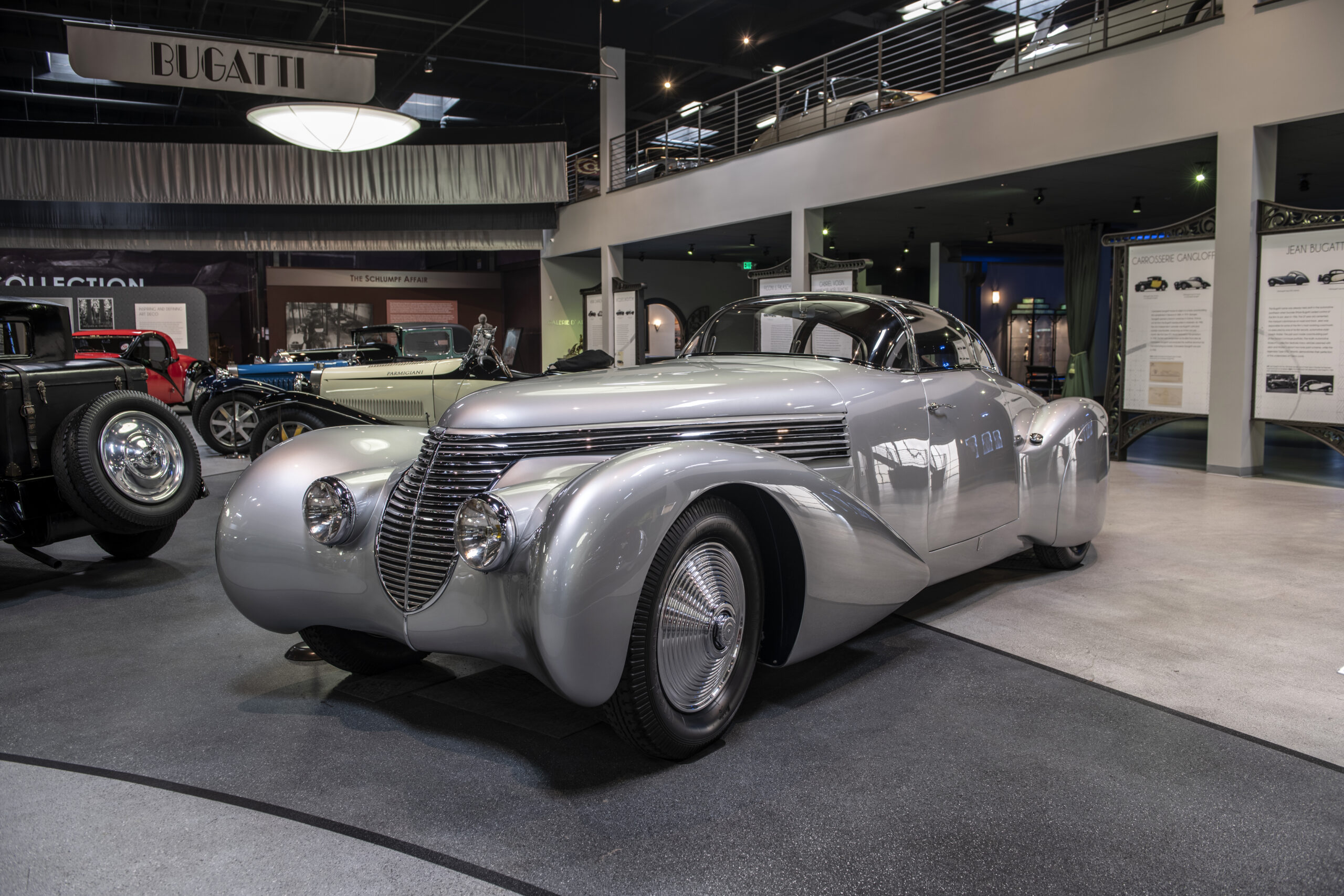 Three cars from the Mullin Automotive Museum collection, including two multi-time concours award winners, will be on display in a newly-curated exhibit, Rolling Sculpture: Streamlined Art Deco Automobiles and Motorcycles, at the Vero Beach Museum of Art (VMBA), in Vero Beach, FL, beginning Jan. 28, the museum announced.
Rolling Sculpture features 22 rare automobiles and motorcycles that exemplify the period between World Wars when automotive design was heavily influenced by the Art Deco and Streamline Moderne design trends, curators said, producing some of the most beautiful automobiles of all time, many of which appear to be moving while at rest. The exhibit runs through April 30.
The three featured cars from the Mullin collection included in the exhibition are:
1938 Hispano-Suiza H6B Dubonnet Xenia: A one-of-a-kind vehicle designed by French aircraft engineer, Jean Andreau, for André Dubonnet to showcase Dubonnet's aerodynamic designs and inventions, the foremost of which was a coil-spring hyperflex suspension. This car was awarded Best of Show Avant-Guerre at the 2022 Chantilly Arts et Élégance Richard Mille Concours d'État in France, as well as the Bridge of Weir Design Award at the 2022 Hampton Court Palace Concours of Elegance in London.
1934 Avions Voisin Type C27 Aerosport Coupe: The second of just two cars designed by Gabriel Voisin in collaboration with architect André Noel-Noel Telmont. It was initially displayed at the 1935 Geneva and Madrid Auto Shows and owned by Telmont. This car took home the prestigious "Best of Show" award at the 2021 Hampton Court Concours of Elegance at England's Hampton Court Palace.
1929 Bugatti Type 46 Semi-profile Coupe: This yellow-and-black coupe is the perfect example of Bugatti's Art Deco styling. The chassis of this Bugatti Type 46 was built in 1929 and originally bodied in 1934 in Czechoslovakia by coachbuilder Oldřich Ulik.
"Our ongoing mission is to share the beauty and history of French automotive styling with the world," said Peter Mullin, founder and CEO of the Mullin Automotive Museum. "This exhibition is a wonderful chance to showcase some of the most extraordinary cars in our collection alongside other historic vehicles from the Art Deco era."