News
Mullin Automotive Museum to Reopen in April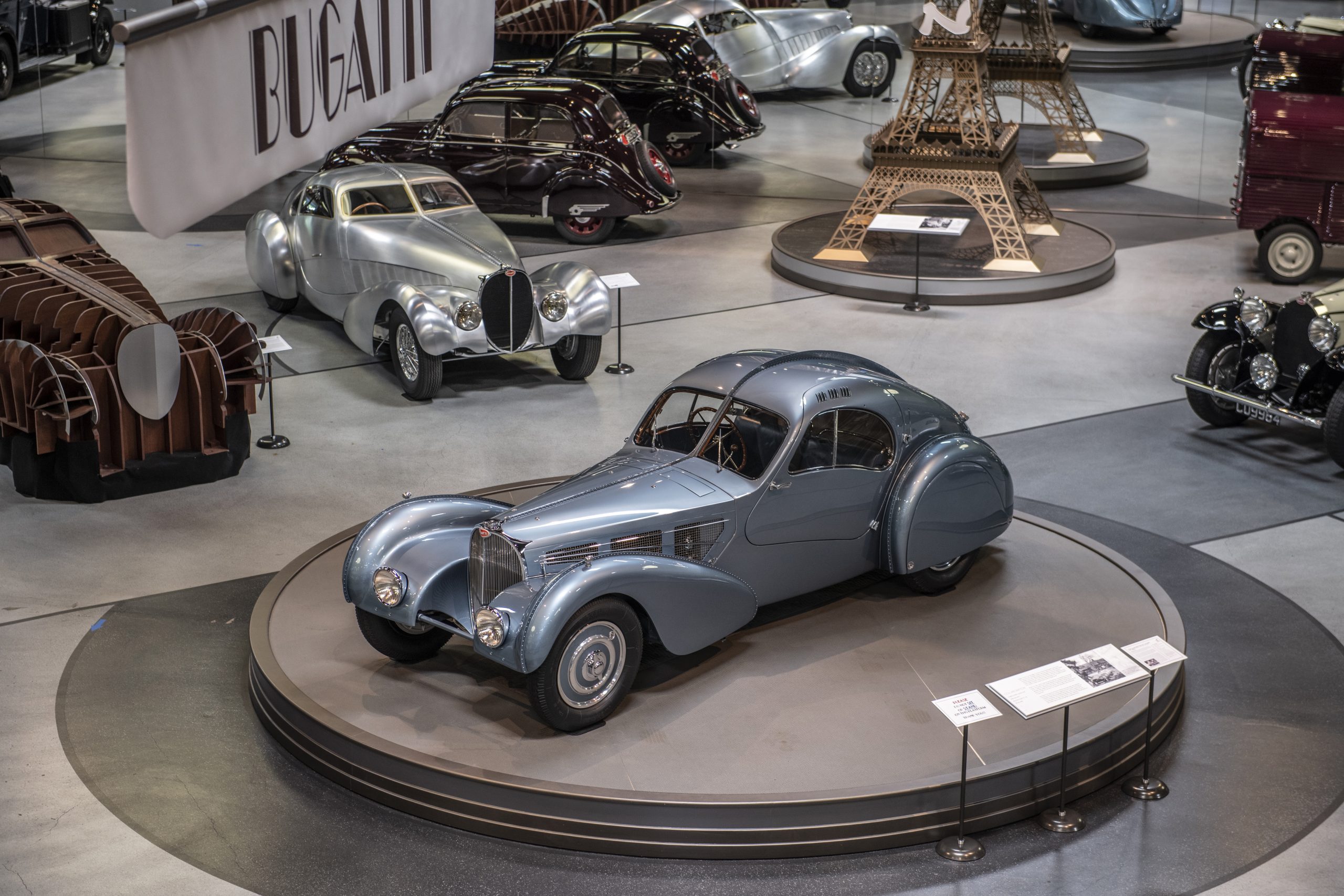 The Mullin Automotive Museum will reopen to the public on April 9, with a new schedule of 10 a.m. to 3 p.m., Friday through Sunday, the museum announced.
Visitors will see Concours "Best of Show" winners such as the 1936 Bugatti Type 57SC Atlantic, 1938 Hispano-Suiza Dubonnet H6B "Xenia," and the 1937 Talbot-Lago T150-C-SS Goutte d'Eau; as well as crowd favorites such as the 1994 Bugatti EB 110 Supersport "Le Mans" and the world's most extensive collection of Bugatti artwork, sculpture and furniture.
The museum will follow health and safety guidelines set by the Centers for Disease Control and Prevention (CDC), State of California and County of Ventura to help reduce the spread of COVID-19. Staff members, docents and visitors will have their temperature taken prior to entry and must always wear protective face coverings. No personal items such as purses, bags or backpacks will be allowed in the museum. Additionally, the museum will enforce social distancing guidelines of at least six feet between unrelated groups. The museum will also increase the frequency of routine cleaning and provide hand sanitizer stations throughout the facility.
"As we welcome back guests, we will continue to prioritize the health of our community, visitors, volunteers, and employees," said Mullin Automotive Museum Founder and Executive Director Peter Mullin. "We are more excited than ever to reopen our doors and continue sharing our passion for the automobile."
The Mullin Automotive Museum is also relaunching its website, which offers an all-new user experience and online shopping cart. The new website features an archive of the museum's collection — complete with studio images and placard information — and the ability to purchase books, museum merchandise, art and accessories from the museum's online store.
Visitors must purchase tickets in advance on the museum website.