News
MSHFA Prepares for 35th Annual Induction Ceremony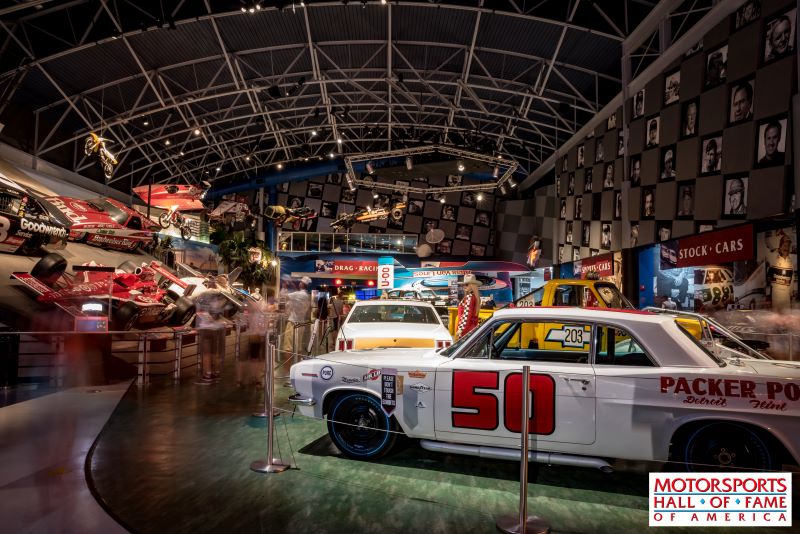 A lineup of legendary motorsports stars will be on hand to help induct the Motorsports Hall of Fame of America (MSHFA) Class of 2023 at the MSHFA's 35th Annual Induction Ceremony scheduled for March 7.
This year's honorees include the Father of the Corvette and Corvette racing Zora Arkus-Duntov (Sports Cars), national champion driver and trailblazing USAC official Henry Banks (Historic), America's most successful enduro rider, Dick Burleson (Motorcycles), air racing superstar Art Chester (Aviation), one of NASCAR's most innovative crew chiefs, Ray Evernham (Stock Cars), early NASCAR fan favorite Fonty Flock (Historic), one of the NHRA's 50 Greatest All-Time Drivers, Darrell Gwynn (Drag Racing), prolific land speed record-setter Ab Jenkins (Speed Records) and two men who revolutionized racetrack emergency services, saving countless lives and careers, Drs. Stephen Olvey and Terry Trammell (Open Wheel), the Hall of Fame said.
This year's inductees will be celebrated and ushered into the MSHFA by a growing list of other motorsports stars and notables, including Master of Ceremonies David Hobbs, MSHFA officials said.
Three-time Indianapolis 500 winner Dario Franchitti (MSHFA Class of 2019) is traveling to Daytona to present motorsports safety pioneers Olvey and Trammell for induction. Gwynn will be presented by "Big Daddy" Don Garlits, the first MSHFA inductee in the Drag Racing category as part of the inaugural 1989 Class. Other notable attendees include television pit reporter and host Matt Yocum, stock car driver Donnie Allison, SCCA champion Brian Redman, APBA Gold Cup winner Chip Hanauer, Baja 1000 winner Walker Evans, NHRA Funny Car Champion Don "The Snake" Prudhomme, 250cc and 500cc World Champion Freddie Spencer, Buddy Martin, half of the multi-time All-Star Drag Racing Team duo Sox & Martin, Grand National Flat Track Champion Scott Parker, and "First Lady of Motorsports" Linda Vaughn.
Click here for more information on the MSHFA and the 2023 Induction Ceremony.