News
Motovicity Welcomes New Chief Financial Officer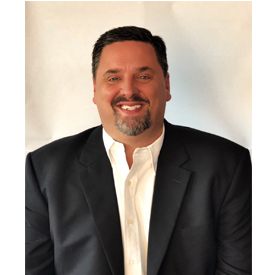 Peter Martz is now the Chief Financial Officer of Motovicity Distribution. Martz is now responsible for the financial reporting, accounting and treasury aspects of the company, as well as helping to expand the business beyond its current footprint.
"Motovicity, while already an industry leader, has many opportunities to continue to grow and expand their presence within the industry, and I am excited to be a part of this endeavor," Martz said. "I look forward to being a part of the dynamic team that makes this growth a success."
Martz has more than 20 years of experience in the automotive and services industries, holding roles in financial and operational positions. Most recently, Martz served as corporate controller for Fisher Dynamics, a Tier 1 seating automotive supplier. He joined Fisher Dynamics after spending seven years at AGS Automotive, a Tier 1 automotive supplier focusing on impact systems, where he served as financial director for the U.S. division.
"What a massive score for Moto, his expansive financial knowledge, vast professional experience, peer network and impressive education are just what this company needed," said Brian Lounsberry, CEO of Motovicity. "Honestly, we are bringing a gun to a knife fight with Pete. Shake in those boots competition, because a new Moto is just around the corner."