News
Motovicity Updates Racer Contingency Program for 2018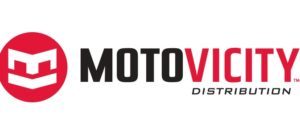 Since the company's inception, Motovicity has been embedded in the industry, supplying parts and support to shops and racers from professional motorsports teams to grassroots drivers. In 2014, they implemented a contingency program for customers that turns a 1st, 2nd, or 3rd place finish into valuable store credit. For 2018, the premier WD continues to demonstrate a commitment to customers and racing endeavors, including their own events, Never Lift and Speed Ring, within offering a unique and renewed contingency decal-based sponsorship program.
"The most important part about our contingency program is that we are assisting all types of  customers with networking and building their business based off of racing", explains Brian Lounsberry, CEO of Motovicity Distribution, "it's our way of creating reciprocal relationships with those who fully immerse themselves in the industry and Motovicity."
Leading up to 2018, Motovicity has awarded over $165k to winning contingency customers participating in over 60 different races. Heading into the 2018 program, with more races on the docket, the Michigan-based distributor plans to dole out more well-earned store credit than ever before.
Current customers can find more information and apply for this year's sponsorship here.
Those looking to be a part of Motovicity's prestige contingency program must first apply to be a customer by submitting a dealer network request.