News
Motovicity Names Official Fuel Provider of 'Never Lift'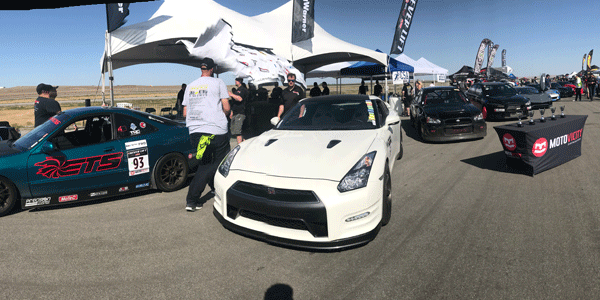 VP Racing Fuels Inc. has been named the official fuel of Motovicity's Never Lift event.
"Motovicity is an award-winning nationwide distributor of high-performance parts," said Andy Deel, division manager of consumer products for VP. "Never Lift is a really extraordinary event where performance cars and drivers race against the clock, rain or shine, on a half-mile course and so it's fitting that VP will be there to fuel their passion with our performance products."
Never Lift is set for April 27-28 at the New Coalinga Municipal Airport in Coalinga, California. The event returns for its second year bringing together some of the fastest cars, top performance brands, and best builders and shops to throw down for $38,500 in cash prizes. More than 200 high-powered vehicles will compete at for the top speed in six classes.
"Motovicity is excited to have VP Racing Fuels as the official fuel sponsor of Never Lift Half Mile," said Jason Wieczorek, Motovicity Distribution purchasing manager. "Our customers and racers expect the best, and that's exactly what they will get with VP Racing being on hand during our event. Never Lift has the largest payouts in half mile racing, and with VP's help we expect to see more world records broken and cars going even faster this year."
VP's fuel offerings for the event are C16, HP100, MS109 REG, VP IMPORT REG, X85, and Q16 REG. Racers with questions can call VP's tech support line at 812-878-2025.
More information about the event for racers and spectators can be found at www.neverlifthalfmile.com.