News
Motovicity Distribution Welcomes New Marketing Manager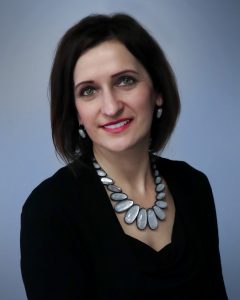 Motovicity Distribution has expanded its team with the addition of Kate Turowska as the new marketing manager.
Turowska joined the company on Dec. 16 after serving as a marketing manager for Stanley Black and Decker's Engineered Fastening division, where she was responsible for promoting the industrial product portfolio that included the automotive aftermarket fastening brands, Heli-Coil and POP.
Prior to Stanley, Turowska led the development and execution of marketing strategy for Spiralock Corporation, a self-locking threaded fastening solutions manufacturer, until its acquisition by Stanley Black and Decker in 2008. Turowska holds an MBA degree from Walsh College in Troy, Michigan.
"I am excited to work with Brian Lounsberry and his team on new initiatives that will further grow Motovicity's sales and market share," said Turowska. "The company's commitment to providing top notch customer service aligns with my passion for enhancing customer experience and all business partner relationships which I will strive to enrich further through implementation of new marketing resources and processes."