News
Motovicity Distribution Hires Shatrowskas as VP of Purchasing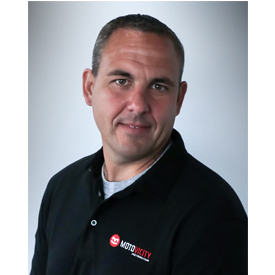 Motovicity Distribution has hired Jason Shatrowskas for the newly created role of vice president of purchasing.
"We're excited to have yet another proven industry veteran like Jason join our team," said Brian Lounsberry, Motovicity CEO. "We know he will excel at leading our brand and category strategies, as well as build valuable relationships with our brand partners."
Shatrowskas brings more than 18 years of automotive aftermarket experience to Motovicity with a track record in purchasing, merchandising, category management, and vendor relations.
"There's a growing wave of momentum happening at Motovicity," Shatrowskas said. "It's exciting to join such a reputable industry icon like Moto during this period of growth."
The addition of Shatrowskas for the recently created vice president of purchasing position continues Lounsberry's strategic initiative to strengthen the company's executive leadership team, which recently included the addition of CFO Peter Martz, CIO Greg Atkins and vice president of sales & marketing Rob Weir.
"We will always strive to serve and support our brand partners and customers by having the best talent in the industry and the best distribution systems available," Lounsberry said. "We look forward to sharing even more positive developments for Motovicity in the near future."