News
Motovicity Distribution Hires Howard as Category Manager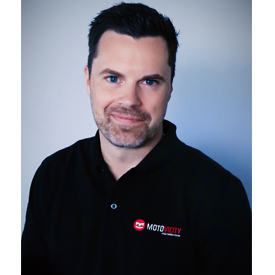 Motovicity Distribution has hired industry veteran Wayne Howard as a category manager on the distributor's purchasing team.
"We're excited to have Wayne join our purchasing team," said Jason Shatrowksas, Motovicity vice president of purchasing. "His wealth of knowledge and experience in this industry will be invaluable to not only our purchasing department, but the entire team at Motovicity."
Howard brings over 20 years of automotive aftermarket experience to Motovicity with a proven track record in category management, purchasing, merchandising, and vendor relations, according to the company.
"It's exciting to see all the positive flow of news coming from Motovicity over the last year," Howard said. "I'm eager to come on board and help Motovicity build even stronger relationships with our vendor partners."
Howard officially started with Motovicity on Sept. 17.