News
Motovicity Appoints New Head of Marketing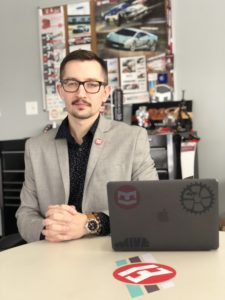 Motovicity Distribution has appointed Curtis Schabath as marketing manager.
"As an auto enthusiast, I already had an understanding of the customer culture and brands Motovicity proudly centers themselves around. This is what first peaked my interest about joining the team," Schabath said, "but what really did it for me was how much thought, time, and heart they were already putting into growing and changing the marketing department and company, inside and out. I've come to realize quickly that Motovicity is much more than a just a wholesale distributor, but a company engrained in the industry they serve, and a family."
With over a decade in marketing-a majority of that being served in the automotive market for General Motors and Volkswagen, as well as for agencies representing numerous Detroit ecommerce startups-Schabath specializes in digital strategy, experiential promotions, and content creation.
Schabath and Motovicity are placing an emphasis on progress for the company, its customers, partners, manufacturers and the industry. Together they plan on adding a breath of fresh air by utilizing targeted campaigns, appealing advertising, helpful tools, Motovicity produced events, continually evolving their industry-leading website, and becoming more of an overall presence in their fields just to name a few strategies, according to the company.