News
MotorTrend TV Renews Two Guys Garage, Truck U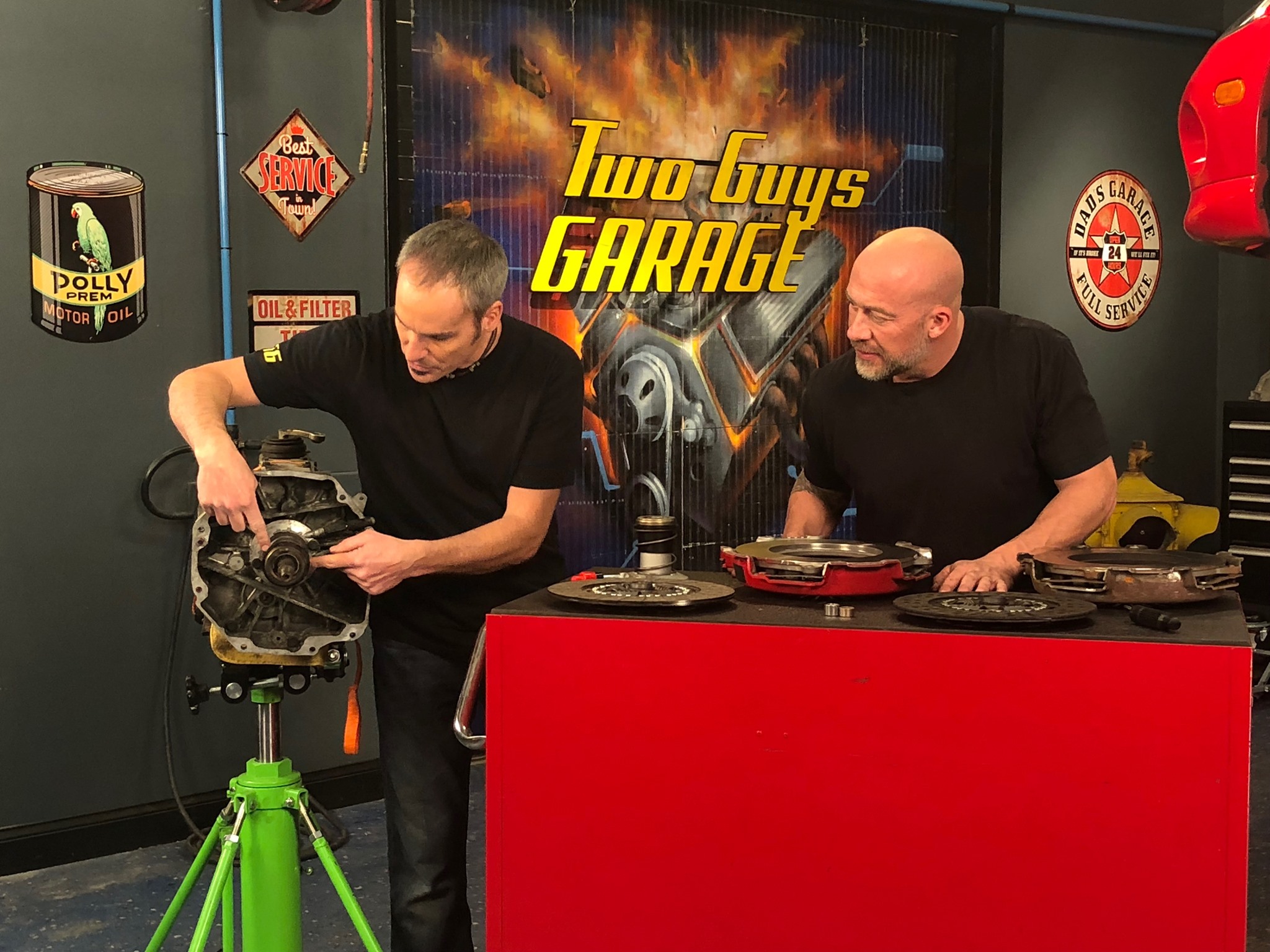 Five automotive series from Brenton Productions have been renewed for both MotorTrend TV and the MotorTrend App, the company announced. The returning series include Two Guys Garage, Truck U, All Girls Garage and Car Fix.
"We're so proud to continue our longstanding relationship with the largest automotive media company in the world," says Chris Crean, SVP of sales and marketing for Brenton Productions. "We are thrilled that our series allow us to educate, entertain, and inspire loyal viewers alongside the many iconic MotorTrend brands."
Two Guys Garage will be celebrating its 20th season on the air. The series features gearheads Kevin Byrd and Willie B as they share their wealth of technical knowledge through DIY tips, demonstrations and deep dives into the latest aftermarket innovations.
Returning with Truck U, a series now entering its 17th season, will be monster-truck expert Matt Steele (Dirty Mudder Truckers) and master mechanic Bruno Massel (Garage Squad) tackling truck, Jeep and off-road projects.
All Girls Garage will return for its 10th season with Bogi Lateiner and Faye Hadley, accomplished automotive technicians who break down complex projects into DIY-friendly steps while showcasing each woman's unique automotive expertise. Lateiner, who has been with the show since it began, will celebrate 10 years at All Girls Garage.
Car Fix will also enter its 10th season with award-winning builders Bryan Fuller and Jeremy Bumpus, as they continue to take on classic restorations, power and performance upgrades, high-end fabrication and more.
FourWheeler, starring Ian Johnson, will return for a third season, continuing to capture the off-road lifestyle with projects ranging from slow-moving rock crawlers to high-horsepower hill-climbers.