News
Motorsports Hall of Fame of America Recognized for Artifact Displays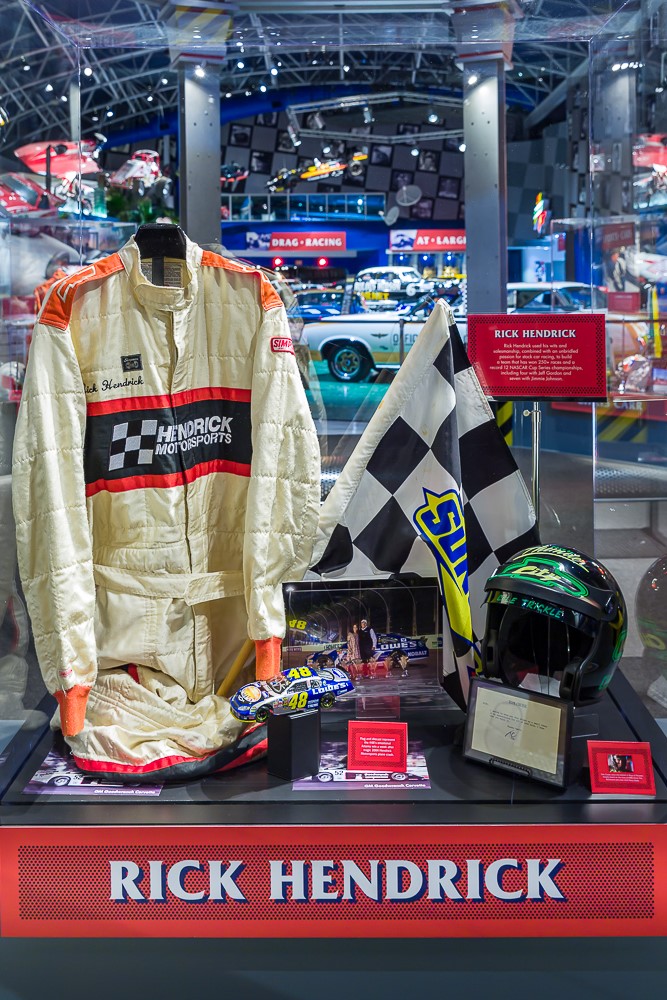 The Motorsports Hall of Fame of America (MSHFA) has received an award from the International Sports Heritage Association (ISHA), the museum announced.
The MSHFA took home the ISHY Award in the category of Hall of Fame Inductions and/or Annual Event Materials for its Class of 2020 Inductee Display Cases. A special ISHA committee reviewed submissions from several organizations in a wide range of classifications.
"We're so grateful to the International Sports Heritage Association for this recognition," MSHFA President George Levy said. "When you're up against member institutions like the National Baseball Hall of Fame and Pro Football Hall of Fame, you know that winning an ISHY is big."
The ISHY Awards program was established to provide recognition for excellence in publications by all member sports museums, halls of fame or sports heritage organizations, regardless of size or budget, based upon a competition evaluated by ISHA members.
Demetra Todd, who is tasked to organize the display cases for each class every year, and Operations Manager Don Cooper, who was in charge of handling the artifacts, were recognized by Levy for their efforts on this project inside the museum, which is located in Daytona International Speedway's Ticket & Tours Building.
Levy credited MSHFA staff photographer Thomas R. Miller for his work during the submission process. Miller photographed each display case.
"Demetra and Don do such a great job on a tiny budget to assemble and arrange the right artifacts and images from all across the country to bring an inductee's career and personality to life," Levy said, "and Tom captured all their magic in his images."
The MSHFA Class of 2020 included NASCAR's first-ever champion Robert "Red" Byron (Historic); flat-track impresario Chris Carr (Motorcycles); early motorcycle racer, promoter and publisher Floyd Clymer (At Large); and driver, official and safety advocate Wally Dallenbach, Sr. (Open Wheel).
They were joined by Rick Hendrick, NASCAR's most successful owner (Stock Cars), Daytona 500 champion Tiny Lund (Historic), Can-Am and Rolex 24 At Daytona champion Jacky Ickx (Sports Cars), quarter-mile racing legend "Ohio George" Montgomery (Drag Racing) and multi-time Baja 1000 and SCORE Champion Ivan "Ironman" Stewart (Off Road).