News
Motorsports Hall of Fame of America Class of 2022 Revealed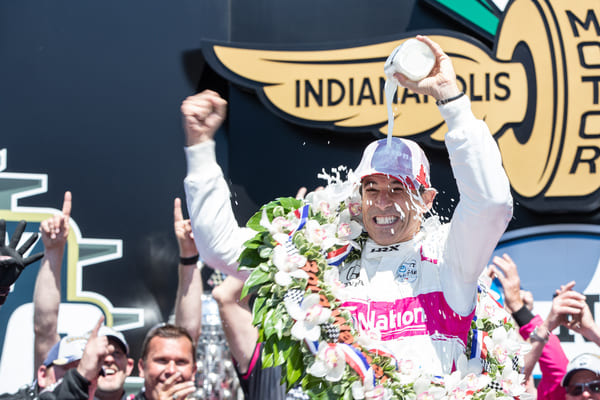 The Motorsports Hall of Fame of America revealed its Class of 2022, which includes four-time Indianapolis 500 winner Helio Castroneves and seven other motorsports figures, at Indianapolis Motor Speedway (IMS) earlier this month. A ninth inductee, in the Historic Category, will be unveiled later this month in a separate announcement.
The Class of 2022 includes the designer of the 1965 World Champion Cobra Daytona Coupes, Pete Brock (Sports Cars), the first foreign-born four-time Indianapolis 500 winner, Helio Castroneves (Open Wheel), the only person in history to win NHRA Top Fuel championships as a driver and crew chief, Dick LaHaie (Drag Racing), "The Henry Ford of race cars," NASCAR builder Banjo Matthews (Business), the only woman to receive the Ken W. Purdy Award for Excellence in Automotive Journalism, Denise McCluggage (Media), NASCAR cofounder and championship-winning team owner Raymond Parks (Historic), "The Cat in the Hat" who has masterminded more than 300 NASCAR wins, Jack Roush (Stock Cars) and motorcycle racing innovators who have won NHRA drag racing titles, AMA Supersport and Superbike titles, two Daytona 200s and more, Terry Vance & Byron Hines (Motorcycles).
The MSHFA Class of 2022 was unveiled in a press conference at IMS featuring Castroneves, IMS President Doug Boles and MSHFA President George Levy.
"Like so many legends before them," said MSHFA President Levy, "the Class of 2022 has left an indelible impression on the sport. We can't wait to welcome them into the Hall of Fame next March at our home on the grounds of Daytona International Speedway."
The Motorsports Hall of Fame of America is the only hall that honors the entire sport and as such is the most exclusive. Each of the MSHFA's inductees is elected by a straight vote of 200 experts — half of them historians and other experts, half of them inductees themselves. Regular voters have included Hall of Famers Mario Andretti, Richard Petty, Tom D'Eath, Shirley Muldowney, Chip Ganassi, Don Garlits, Parnelli Jones, Scott Parker, Chip Hanauer, Don Prudhomme and other titans of the sport.