News
Motorsports Caucus Gets New Leader in Congress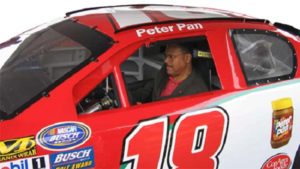 U.S. Rep. Sanford Bishop (D-Georgia) is now a co-chair of the Congressional Automotive Performance and Motorsports Caucus. He was first elected to the U.S. House of Representatives in 1992.
Rep. Bishop is no stranger to the automotive hobby, according to SEMA Action Network (SAN). In 2015, he supported the Low Volume Motor Vehicle Manufacturers Act, which Congress passed and signed into law as part of a larger transportation bill. Under the law, small-volume automakers are allowed to make up to 325 turnkey vehicles per year that resemble classic cars originally produced at least 25 years ago.
Rep. Bishop also acted when the future of motorsports was put in jeopardy due to a new interpretation of the Clean Air Act by the U.S. Environmental Protection Agency (EPA), according to SAN. With five race tracks in his district, Rep. Bishop signed on as a co-sponsor of the Recognizing the Protection of Motorsports (RPM) Act in both 2016 and 2017. The legislation confirms that it's always been legal to convert a street car into a race car for use solely at the track.
"In Georgia, we take pride in our 'do it yourself' attitude and tuning up cars is no different. We should be encouraging tinkerers at heart to challenge themselves, and it can start in the garage-the same way as with many great innovators of our time," Rep. Bishop said. "Like many, I enjoy driving on the open roads in middle and southwest Georgia and am proud to represent our interests in the Congressional Automotive Performance and Motorsports Caucus."
The Congressional Automotive Performance and Motorsports Caucus was formed in 1996 to celebrate the 100th anniversary of the American automobile. U.S. Rep. Sander Levin (D-Michigan) has handed over the keys to Rep. Bishop after serving for more than 20 years as a founding co-chair of the caucus. Rep. Bishop will join U.S. Rep. Bill Posey (R-Florida) and U.S. Sens. Richard Burr (R-North Carolina) and Jon Tester (D-Montana) as caucus co-chairs.