News
Motor State Releases 2018 Engine Parts & Accessories Catalog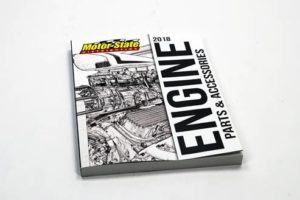 Motor State Distributing's Engine Parts & Accessories catalog is the one parts sourcebook for any engine builder, according to the company.
The 2018 catalog, available now, offers the latest in-stock replacement and high-performance engine parts, components, hardware, lubricants and engine assembly tools to build an early to late model competitive engine.
This catalog-"built by engine builders for engine builders-"is straight forward in making the process of locating and ordering engine parts easy and efficient, according to Motor State. The new oil pump pickup buyers guide quickly references the high-performance oil pan part number to the recommended oil pump and oil pump pickup listed by engine family.
Visit motorstate.com for more information.