News
Motor State Rebrands No-Prep Triple Crown Event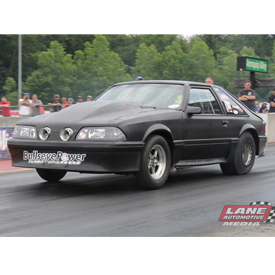 The annual No-Prep Triple Crown event presented by Lane Automotive will be marketed under a new name next year. Moving forward, the event will be known as the Motor State KnockOut.
The 1/8-mile no-prep event is set for June 15 at the US131 Motorsports Park in Martin, Michigan, according to Motor State Distributing.
"After two successful years hosting this must attend race, a new event name was needed to ensure the continued growth of the event," according to a Motor State Distributing news release.
The Motor State KnockOut will continue to be supported by some of the more well-known aftermarket parts manufacturers in the performance automotive aftermarket, according to the distributor. In 2018, $50,000 was awarded among the top performers in the three classes, including Big Tire, Small Tire, and True Street.
The Motor State KnockOut next June will feature several updates that the company hopes will draw even more racers and spectators to US 131 Motorsports Park "for a wild and ruckus time at Michigan's fastest dragstrip," according to Motor State.
For more information, visit us131msp.com or the event Facebook page at facebook.com/MotorStateKnockOut.