News
Motor State KnockOut Adds Late-Model Muscle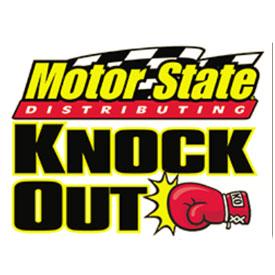 New for the 2019 Motor State KnockOut program is the addition of Late Model Muscle Cars to the 1/8-mile No-Prep Event. The new group will be divided into two divisions, Stock and Modified. The Motor State KnockOut is set for June 15 at U.S. 131 Motorsports Park in Martin, Michigan.
Along with Big Tire, Small Tire and Outlaw Street, the day long race program will showcase some of the best No-Prep competition available anywhere, according to Motor State.
"The addition of the Late Model Muscle group will bring a whole new group of competitors as well as drag racing fans to the event," said John Berglund, Motor State advertising manager.
The winner of the Late Model Muscle Stock division takes home $5,000 and the Modified winner will receive $8,000. This is alongside the $10,000 to win in Big Tire, Small Tire and Outlaw Street.
In addition, payback will cover the Top-8 in all five classes. In excess of $70,000 will be awarded to the top competitors by the end of the event.
Event and class rules are posted online.
Check THE SHOP's daily eNewsletter regularly for updates leading up the event, as well as the event's Facebook page. And, check out the February issue of THE SHOP for more on no-prep racing.