News
Motor State Distributing's Joe Petlick Inducted into HRIA Hall of Fame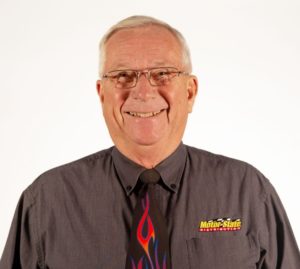 Motor State Distributing General Sales Manager Joe Petlick was inducted into the SEMA Hot Rod Industry Alliance Hall of Fame during last week's SEMA Show, the distributor announced.
Motor State provided the following biography in recognition of Petlick's achievements and induction into the Hall of Fame:
The SEMA Hot Rod Industry Alliance (HRIA) Hall of Fame recognizes and honors those outstanding individuals in the hot rod industry who through their creativity, dignity, industriousness and accomplishments on a national basis have enhanced the industry while significantly contributing to its growth. This definition does not even begin to sum up the role that Joe Petlick, general sales manager at Motor State Distributing, has played in supporting and promoting the hot rod industry. On Nov. 3, Joe was inducted into the HRIA Hall of Fame at the SEMA show in Las Vegas, crowning a lifetime of involvement in the hot rod community.
Throughout his life, including during his more than two-decade career at Lane Automotive, Joe has been a champion for the hobby and industry and has supported many of the causes that have helped keep hot rodding a vital part of American motoring life. He has served on SEMA HRIA Select Committee, including as the chair of education, and was awarded the 2017 NSRA Person of the Year Award by the National Street Rod Association.
Joe's love of the motorsports industry doesn't end when he leaves the office. In fact, that's when his passion for cars really shines. Joe has restored several antique performance cars and street rods, including a '60 Corvette, a pair of '64 Chevelle wagons, a '66 Chevelle, a '67 Chevelle and a '39 Ford street rod that he purchased in 1981, completed restoring initially in 1986, and has since driven over 175,000 miles, attending automotive events all over the country.