News
Motor State Distributing to Present 2020 Race & Performance Expo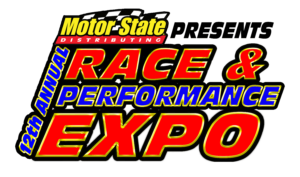 Motor State Distributing will be the presenting sponsor of the 2020 Race & Performance Expo.
After losing its venue for 2019, RPEXPO has signed with the Renaissance Schaumburg Convention Center and Hotel in Schaumburg, Illinois to hold the 12th annual Race & Performance Expo on Feb. 21-23, 2020, according to a press release.
Friday, Feb. 21, will be a trade-only day for Motor State's resellers, while Saturday & Sunday, Feb. 22-23, will be open to the public and trade.
For more than 50 years, Motor State Distributing has been a leading distributor of high-performance automotive components for racing, street and off-road use. Motor State offers a complete line of products to speed shops, auto parts merchants, machine shops and chassis and engine builders.
"We're excited to partner with Race & Performance Expo as the presenter of this great event," said Scott Wahlstrom, director of marketing at Motor State. "We've discussed a jobber show for years, and this is the perfect opportunity to make it happen."
A trade-only day for Motor State resellers will provide relationship-building one-on-one time with Motor State's vendors, helping to increase sales for all, the release stated.
"Jim (Bingham, owner of three Winner's Circle Speed & Custom shops in Illinois and president of The Hot Rodders of Tomorrow foundation) and his team do a fantastic job of assembling the top racing and performance manufacturers in the country, and filling the aisles with racers and enthusiasts for the entire weekend," Wahlstrom noted. "Creating a trade-only day for our wholesale customers made sense because so many of our vendors are here, exhibiting at the show."
The Race & Performance Expo has attracted hundreds of high-performance product vendors, cars, trucks and personalities over the years, as well as the Hot Rodders of Tomorrow Engine Challenge and educational seminars.
"We're looking forward to partnering with Motor State. It's a perfect marriage. It will bring a good mixture of resellers and consumers for a show this size, in addition to more high-performance vendors and products," said Tom Stockenberg, RPEXPO marketing director.