News
Motor State Distributing Now Offering Spyder High-Performance Filters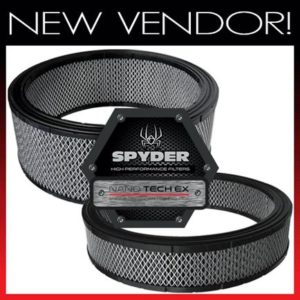 Motor State Distributing has added Spyder High-Performance Filters to its offering.
With three decades of experience designing and producing top quality filters for dirt track racing, Spyder brings its expertise and advanced media design to the street, drag strip, and ATV/UTV market, according to Motor State. Designed to handle the extreme conditions of dirt racing, Spyder produces air filters capable of trapping particles as small as 0.1 micron while maintaining the airflow needed for maximum horsepower-all without oiling. The company's product line includes products for off-road and dirt track use, drag racing, street performance, and ATV/UTV applications.
Visit motorstate.com for more information, or call 800-772-2678.