News
Motor State Distributing Cruise: Calling All Jeeps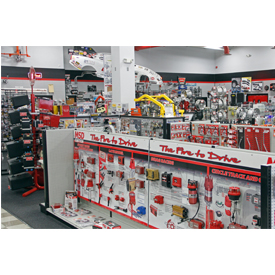 Jeeps from all over the country will descend upon the Silver Lake Sand Dunes in Mears, Michigan, June 1-3 for the Silver Lake JEEP Invasion 2018. The weekend will be filled with dune climbing, trail rides, racing exhibitions, live music, off-road vendors, fireworks and awards.
For an extra bit of fun, the Lane Automotive/Motor State Distributing Convoy Cruise has been added to weekend festivities. Beginning 8 a.m. on June 1, all participants are invited to join Lane Automotive and Motor State Distributing in Watervliet, Michigan for the Convoy Cruise.
The cruise offers pre-registered check-in, and on-site registration for new participants of the Silver Lake Jeep Invasion. Participants will be provided breakfast and ample time to shop the Lane Automotive showroom.
Convoy Cruise route information will be provided on-site and all participants will receive a special windshield banner decal for access to a private parking area all weekend at the dunes.
Lane Automotive's 10,000 square foot showroom will be open at 8 a.m. for all participants to shop for needed parts and accessories before the cruise. The cruise will line up and depart at 10 a.m. from Lane Automotive/Motor State Distributing and head to Silver Lake Sand Dunes through southwest Michigan's countryside and lake front.
Click to sign up for the cruise
For additional information on the Silver Lake Jeep Invasion, and to see the Dune Ready Check List, visit slsdjeepinvasion.com.