News
Motor State Distributing Announces Addition of Rugged Ridge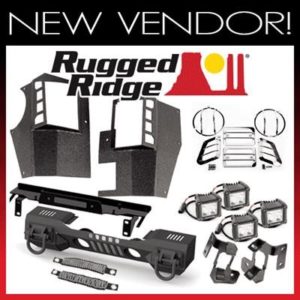 Motor State Distributing has added Rugged Ridge to its expanding vendor product line.
Offering a full line of accessories, performance upgrades and specialty off-roading components, Rugged Ridge is a division of Omix-ADA, a market leader for replacement and restoration Jeep parts.
"Rugged Ridge is a recognized name in the Jeep market and well-established with Jeep enthusiasts, with parts for Jeeps from the 1946 CJ-2 right up through today's JL series. Recognizing a need for new and distinct accessories and components, Rugged Ridge has designed and manufactured over 3,000 products for the Jeep market and continues to add hundreds of new Jeep accessories each year," the company noted.