News
Motor State Distributing Adds K1 Race Gear to Line Card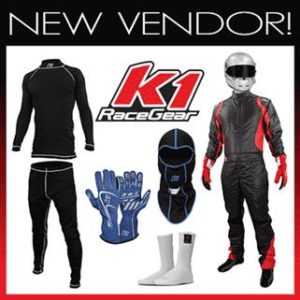 Motor State Distributing has added K1 Race Gear (K1R) to its expanding vendor product line.
"K1 Race Gear has been producing high-quality racing suits, gloves, shoes, and more since 2003," Motor State stated in a news release. "With products for both auto and kart racing, K1 offers a diverse mix of race clothing and accessories, including protective gear, head socks, undergarments, rain suits, and gear bags, in a variety of eye-catching styles for both adult and youth racers."
Visit motorstate.com or call 800-772-2678 for additional information.