News
Motor State Debuts 2018 Drag Racing Catalog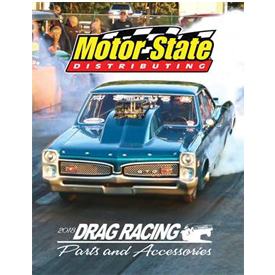 Motor State Distributing's Drag Racing Parts & Accessories catalog is the one parts sourcebook for any shop, according to the distributor.
The 680-page 2018 catalog is brimming with the latest technologically up-to-date drag racing components, and driver safety equipment necessary to be competitive in drag racing, according to the company.
The catalog is available by calling 800-772-2678, or visiting the Motor State website at motorstate.com.