News
Motor State Adds GRYPMAT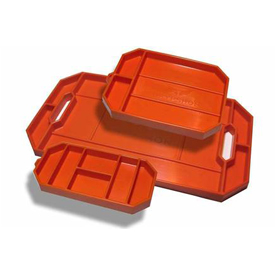 Motor State Distributing has added GRYPMAT to its vendor product line. GRYPMAT is a polymer-silicone tool and parts tray designed to increase efficiency, safety and productivity, according to the company.
GRYPMAT rubber mats are high-performance, non-magnetic, non-slip, chemical resistant and anti-static, and they keep tools and hardware in place-no matter where they're placed. The flexibility of these mats allows them to contour to curved surfaces, fold up and retain their original shape.
GRYPMAT is available in three sizes or in a trio pack.
For more information, call 800-772-2678 or visit Motorstate.com.