News
Motional Operates Driverless Vehicles with Empty Driver's Seat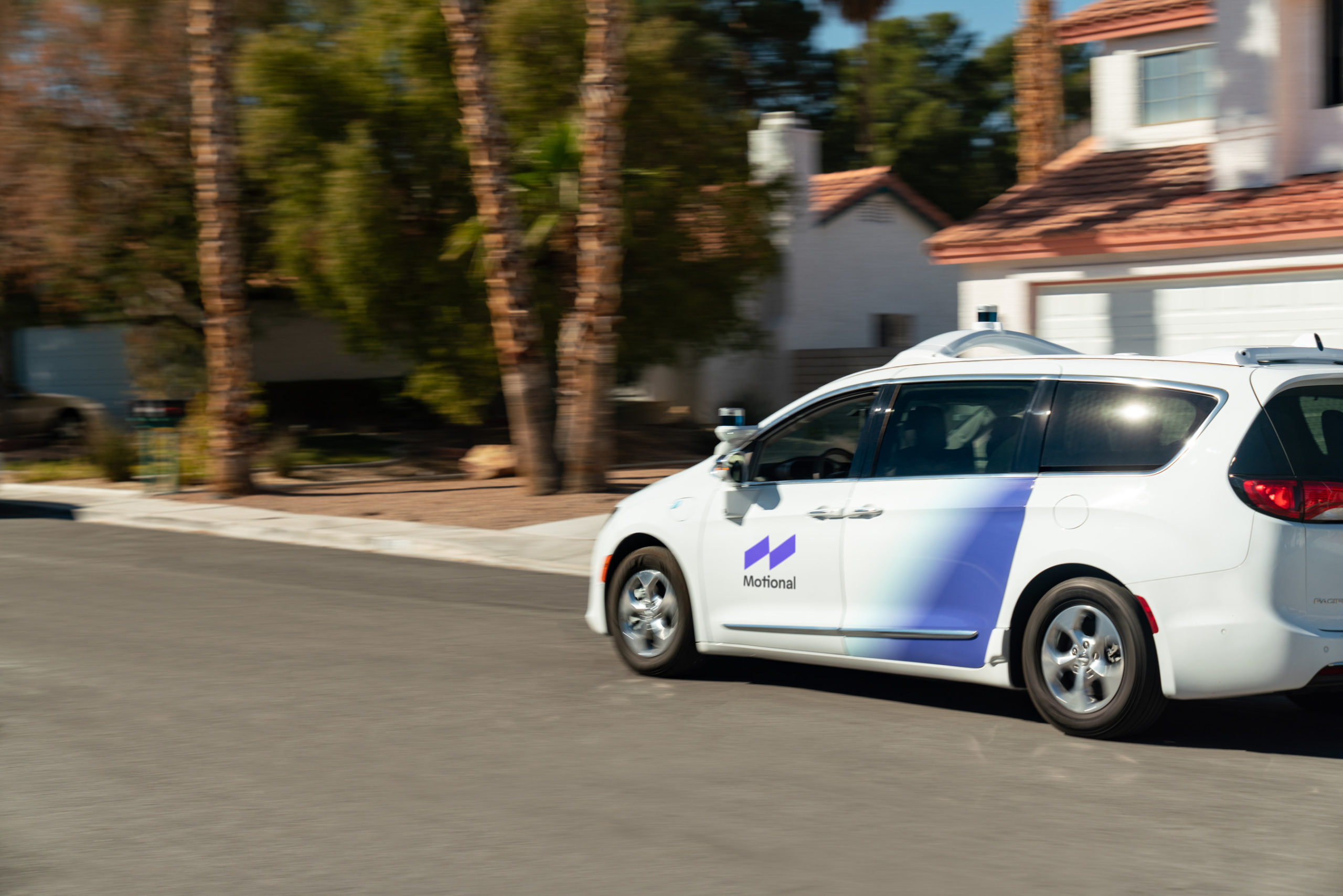 Motional, a company developing self-driving vehicles, is operating driverless vehicles on public roads with an empty driver's seat, the company announced. The inaugural testing took place in Las Vegas earlier this month and consisted of multiple driverless vehicles safely navigating intersections, unprotected turns and interactions with other road users, including pedestrians and cyclists. The test featured a safety steward in the passenger seat. Safety stewards monitor the route and have the ability to stop the vehicle. They have not had to do so during Motional's driverless operations, the company said.
The test was preceded by decades of development, 1.5 million miles and a two-year self-imposed safety evaluation process that took hundreds of employees more than 100,000 hours to complete, the company said. During this process, Motional proactively sought external review; TÜV SÜD, an independent technical service provider with extensive experience assessing driverless technology, was given access to the company's proprietary systems, technology and operations. Upon completion of its assessment, TÜV SÜD provided Motional with an endorsement to operate with an empty driver's seat.  The state of Nevada granted Motional permission to do so last November.
"Not all driverless systems are created equal. Ours is the product of decades of innovation, a relentless commitment to safety and process, more than a million miles of testing, and a rigorous external review," commented Karl Iagnemma, President and CEO, Motional. "We're one of the first companies in the world to go driverless. It's a significant step on our path to making driverless vehicles a safe, reliable, and accessible reality, and a proud day for Motional."
During its 18-month review of Motional's systems, TÜV SÜD's experts interviewed employees, reviewed detailed safety architecture designs, analyzed testing processes and results, scrutinized training procedures and reviewed the qualifications and skill of the team.
Testing took place on public roads with a safety operator, as well as on closed courses with and without a safety operator.  Motional vehicles navigated a variety of scenarios. These involved:
Human-driven cars and other autonomous vehicles
Pedestrians, cyclists, and other road actors
Busy intersections and unprotected turns
A wide range of traffic and road conditions
Safely-staged edge cases on closed courses
In 2023, Motional and Lyft will launch a scalable, fully-driverless, multimarket service.
Motional is a joint venture between Hyundai Motor Group and Aptiv.