News
Mother-Daughter Team to Make NASCAR History in ARCA West Race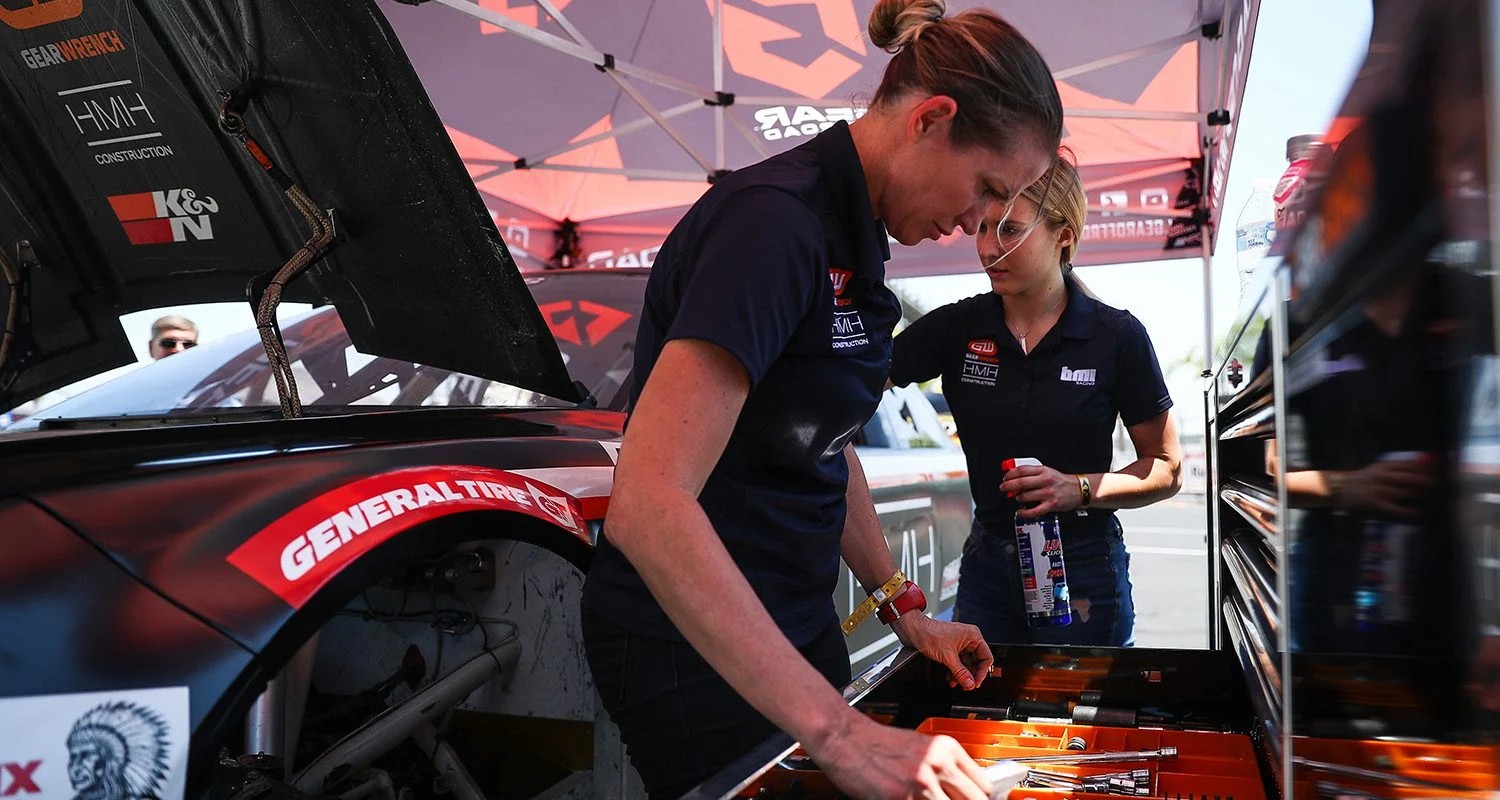 Mother and daughter Sarah and Bridget Burgess will compete against each other in the Oct. 14 ARCA Menards Series West race at The Bullring at Las Vegas Motor Speedway with backing from eBay Motors, the company announced.
The event marks the first time in NASCAR and ARCA history that a mother and daughter have raced each other, the sanctioning body said.
"A lot of work has gone into this moment, and it's surreal to know that Bridget and I will both be behind the wheel on the same track in a matter of weeks," said Sarah Burgess, who will be racing the No. 97 eBay Motors Chevrolet SS. "It's incredible to have the support of eBay Motors. Not only is it a leading brand for professional racers and casual builders — I can say from personal experience that it's also a community of people who genuinely care about racing and car culture."
Sarah, a longtime drift and off-road racer, is also a senior business development and partnership manager for eBay Motors. She also serves as owner of the BMI Racing team and pulls double duty as Bridget's crew chief on race day.
"We have known Sarah as a crew chief, team owner and supportive parent to her daughter Bridget, and now we can't wait to see her climb into the car to race in Las Vegas," said Chris Wright, the series director of the ARCA Menards Series West. "This will be a historic moment for our sport, as we'll have the first mother-daughter pair racing against each other in a NASCAR touring series division."