News
Most Targeted Vehicles for Catalytic Converter Theft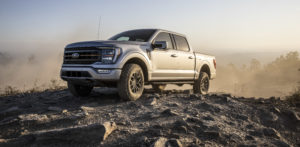 Carfax recently released an updated list of the most-commonly targeted vehicles for catalytic converter theft.
With as many as 153,000 incidents reported in 2022, catalytic converter theft is still on the rise. To determine the most-impacted cars, Carfax data scientists looked at all catalytic converter replacements across the U.S., not just those that were part of an insurance claim.
According to Carfax, targeted vehicles ranged from family sedans to full-size pickup trucks, and remained fairly consistent from 2021 to 2022, with the exception of the popular midsize pickup truck, the Toyota Tacoma, and the Ford Explorer SUV, both of which saw a large increase in thefts last year.
Click here to read the full report.
Top Cars Targeted Nationwide
Ford F-Series
Honda Accord
Toyota Prius
Honda CR-V
Ford Explorer
Ford Econoline
Chevrolet Equinox
Chevrolet Silverado
Toyota Tacoma
Chevrolet Cruze