News
MORR Invests in Midwest Short-Course Racing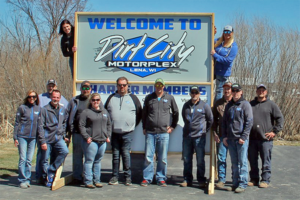 The Dirt City Motorplex began life in the spring with an announcement from the Lena Motorsports Club, a group of short-course racers and 4×4 enthusiasts, of a plan to create a permanent multiuse off-road venue in Lena, Wisconsin.
Since then the group has grown, thanks to contributions from individuals, business owners and substantial support from Midwest Off-Road Racing.
"MORR is all about growing the sport of short-course off-road racing," noted Dan Vandenheuvel, president. "Currently the upper Midwest has great venues like Crandon and Bark River that host racing and other events, and the popularity of short-course is on the rise. With the location of the Lena track just a short ride from Green Bay and the Fox Valley, racers and fans of the sport will definitely be drawn to Dirt City. With that in mind, MORR knew it needed to support the new venture."
Dirt City has designed a short-course track and begun moving dirt to bring the dream from concept to reality. The all-volunteer group has the support of area competitors and businesses, as well as local government municipalities.
When completed, the plan is to host short-course off-road racing as well as truck and tractor pulls and other off-road-related events.