News
MOMO and Weld Racing Organize Sponsorship Summit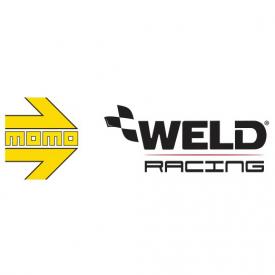 MOMO and Weld Racing are teaming up to host the 2019 Motorsports Sponsorship Summit, to be held on Tuesday, Nov. 5 from 5:30 p.m. to 7:30 p.m. at SPEEDVEGAS. In the event, participants will learn the ins and outs of motorsports sponsorship, how to present effective proposals and valuing race team assets and will meet executives from major companies looking to sponsor racers and race teams for 2020 and beyond.
Alex Striler, author of "Motorsports Marketing and Sponsorships," will serve as the headline speaker of the event. Striler is an industry veteran who has worked in the world of motorsports for decades, putting together sponsorships with some of the racing world's most recognizable brands. He will be joined by MOMO and Weld chairman Henrique Cisneros and SLIME marketing director Joe Bowman as speakers at the event. Together, they will aim to enlighten participants on what drives companies to sponsor, what to offer in your next pitch and how to outline return on investment.
Admission to the event will be free to racers, and $99 to media and the general public. MOMO will also award multiple raffle prizes at the event, including a MOMO seat, MOMO steering wheel and the grand prize, a MOMO Corsa Evo race suit.