News
Modified UTV from 2019 SEMA Show Up for Auction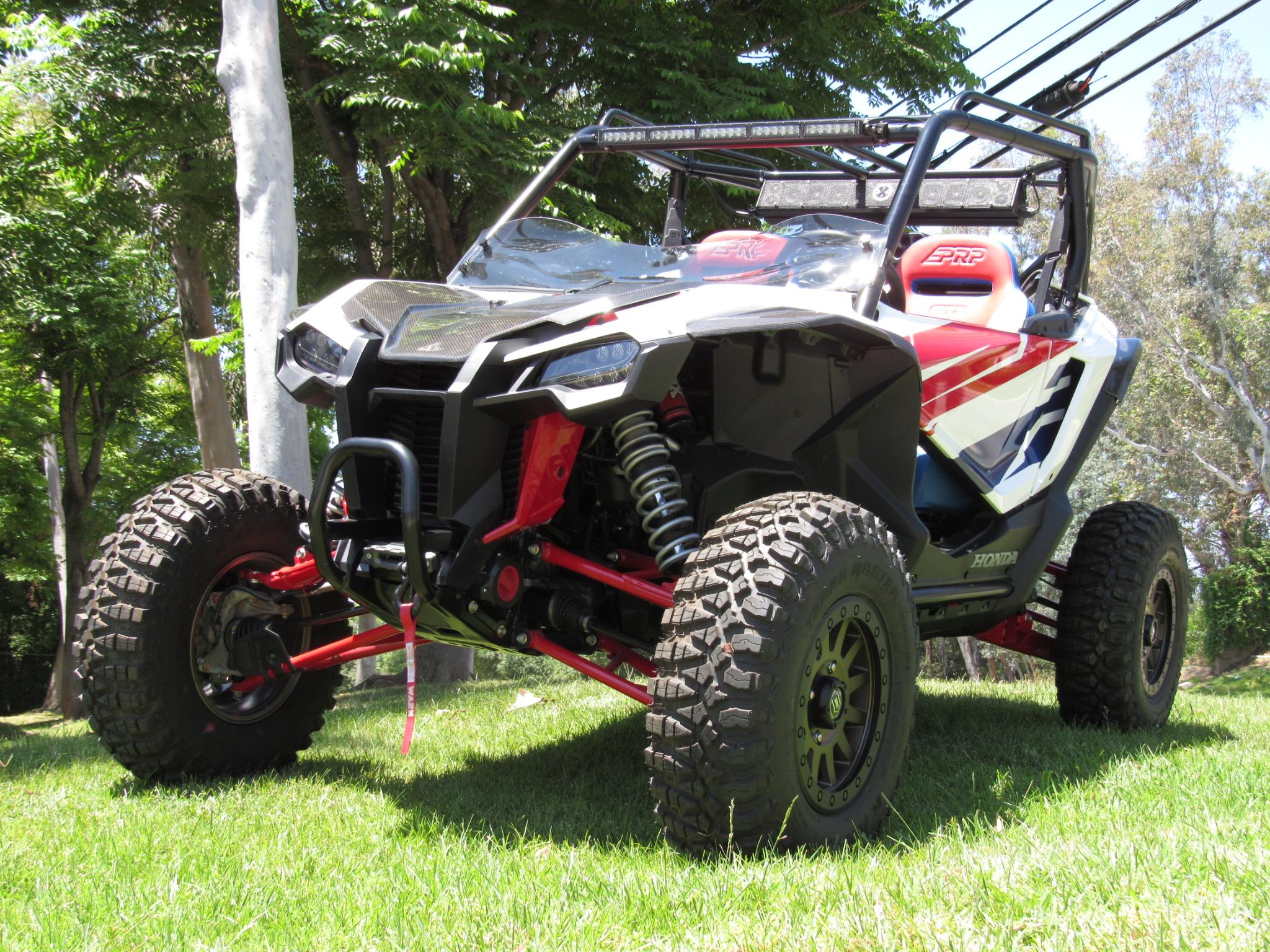 The upgraded Honda Talon 1000R that debuted at the 2019 SEMA Show went up on the auction block online through Bring a Trailer on May 18. Modified by high school students who were mentored by members of the SEMA Young Executives Network (YEN), the UTV was part of a pilot program and resulted in a custom-built vehicle that includes a custom paint job, upgraded wheels, a black ceramic dual exhaust, XL-1000 power sports sound bar, a modified winch and mount, a 30-in white light bar and more.
The following companies contributed parts/services to the completed build:
Advanced Accessories Concept
AO Coolers
Diode Dynamics
Eibach
Gibson Performance Exhaust
Greenball Corp
ICON Vehicle Dynamics
Klockwerks
LGE-CTS Motorsports
PowerBass USA
PRP Seats
Radian
RK Sport
S&B Filters
VIAIR Corp.
Warn Industries
The UTV build proceeds will go directly toward the SEMA Scholarship Fund, a 501(c)(3) nonprofit charity, and the Alex Xydias Center for Automotive Arts (AXC), the program's participating school.
"With the proceeds being invested into two great programs, SEMA can continue to forge a path for automotive students interested in pursuing a career in the automotive industry and help SEMA members pay off their student loans," said Nathan Ridnouer, SEMA vice president of councils and membership. "We are grateful for the opportunity to auction off such a unique build that was inspired by instruction and mentorship from our very own YEN members."
The auction ends on May 25.
Click here to see the listing for the 2019 Honda Talon.