News
Mobile Solutions Hosting Hot Rod Fabrication Class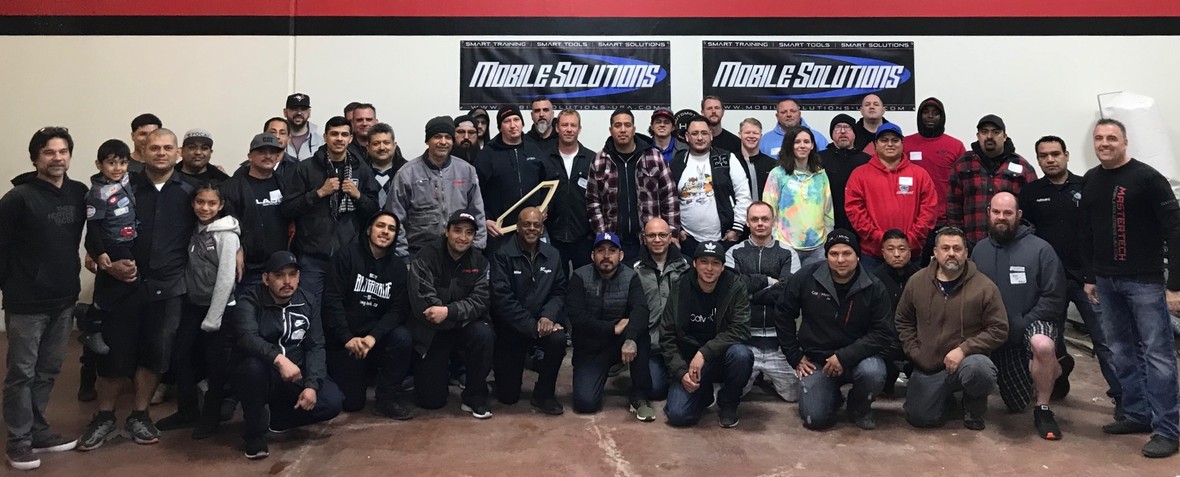 Mobile Solutions is hosting a one-day Accelerated Hot Rod Interior Fabrication 2.0 training session in Southern California on Feb. 6, just before the official kick off of MEA KnowledgeFest in Long Beach.
Bryan Schmitt, president of Mobile Solutions, leads the class, along with the all-star builders who've been part of other popular Mobile Solutions training classes including: Juan "JT" Torres, Tom Miller, Chris Pate and Gary Bell. The training session is scheduled for 1 p.m.-7 p.m. and is hosted at Automotive Entertainment in Huntington Beach, California.
Bryan Schmitt from Mobile Solutions comments "We had such a successful training event last year at Automotive Entertainment that we've stepped up the curriculum and added even more instructors so that it'll be guaranteed to be an incredible event for those in attendance."
Topics to be covered during the training session include:
How to conceptualize an interior design and convert it to something you can build
Detailed router work examples for greater safety, precision and efficiency
Using aluminum in multiple ways for serviceable panel construction and cosmetic interest
How to seam multiple materials together (vinyl, suede & carpet) and create interest
New and refined vinyl embossing techniques to personalize hot rod interior design
New and refined diamond pattern panel technique to emulate upscale vehicle interiors
Technical leather and vinyl wrapping examples with time-saving tools and preparation
Where to find premium OEM-grade leather, vinyl, fabric, glue and supplies
"In our automotive builder-centric community of Southern California, we appreciate the opportunity to present advanced interior fabrication techniques to 12-volt technicians and hot rod builders alike" says Torres, of Automotive Entertainment, who is hosting the event.
Torres, Pate and Miller were all former ME-Mag Installer of the Year recipients in addition to each being accomplished business owners. Bell, another guest instructor and business owner at Define Concepts, builds demo vehicles regularly for leading 12-volt manufacturers.
Snacks and non-alcoholic beverages will be served throughout the training day. Attendees are treated to a Santa Maria-style BBQ dinner with all the trimmings at the close of the training session put on by Armando 'Mandezze' Rolon of Atlas Custom Sound. Orca Manufacturing is co-sponsoring the dinner.
Though the training session is presented in English, Spanish speakers will have access to JT Torres and other Spanish-speaking fabricators to help translate questions on the content specifics during class breaks.
Tuition is $199 and includes the Santa Maria-style BBQ dinner after the event. Registration closes Monday, Feb. 3.
Click here to register.