News
Mishimoto Launches Off-Road Brand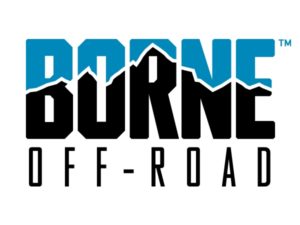 Mishimoto, a manufacturer of performance cooling products, is launching a new brand and product line, Borne Off-road, the company announced.
"We've been taking this market by storm by attending events as well as developing even more direct-fit applications for our customers," said Ricky Nietubicz, sales and marketing manager at Mishimoto. "We used our interactions with customers at off-road events, as well as feedback from our partners and Team Mishi drivers, to create this unique brand."
The first product to bear the Borne Off-road brand name is a direct-fit snorkel for the 2018+ Jeep Wrangler JL and 2020+ Gladiator JT. This is the first snorkel to be developed by Mishimoto, the company says.
Mishimoto also plans to expand the product collection with more direct-fit snorkels. "We anticipate an enthusiastic adoption of this brand by our customers, much like their love of the Mishimoto parent brand." Said John Petty, product manager at Mishimoto, "The Borne brand embodies the adventure seeker, and this launch will be very exciting for our customers that know us for performance cooling."