News
The Mint 400 Ends Partnership with Best in the Desert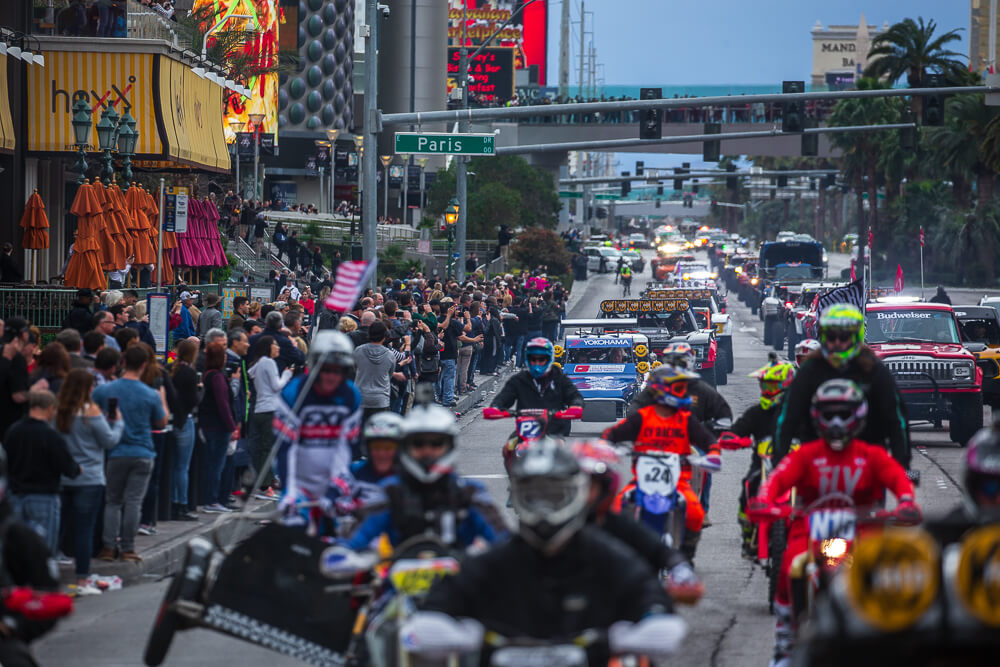 An eight-year partnership has ended between the Mint 400 and the Best in the Desert off-road racing series. The Mint 400 and the UTV World Championship will be sanctioned and operated independently in 2020 and beyond by co-owners and brothers Matt and Josh Martelli.
The Martelli brothers purchased the Mint 400 in 2011 after producing TV coverage of the race for several years. They partnered with Best in the Desert founder Casey Folks shortly after the acquisition. The Mint 400 grew from a one-day race with 200 entries in 2011 into its current four-day festival format, boasting 550 entries and two days of racing this year. Folks passed away in 2017.
The UTV World Championship was also developed by the Martelli brothers in 2014, and had more than 400 entries this year.
"We've learned a tremendous amount working with Casey Folks and everyone at Best in the Desert, and we wish them continued success," the Martelli brothers stated in a news release. "We have new ideas that we want to explore that we believe will bring off road racing to a much broader audience-benefiting our racers, sponsors and fans-and we decided the best way to do this was to operate our own races top to bottom."
Changes could be coming to the Mint 400, according to race officials.
"If you've raced The Mint 400 or UTV World Championships in a class previously, there will be a place for you in future races. We are developing our own rulebook, and we want to take a fresh look at vehicle specs to ensure we have classes available for vintage, current and potential future classes that make racing fair for everyone," the Martelli brothers stated. "We have received inquiries from a number of groups and cities around the U.S. and the world about conducting races outside Nevada, but for now we're just focused on producing the Mint and UTV World Championship next year."
Mint 400 officials plan to announce a new race director later this year.
"We wish the Martelli Brothers all the best as they move on independently with their events. We are proud of the contribution we have made helping them resurrect the Mint 400 and very proud of our team that did all the hard work behind the scenes to make it happen," said Daryl Folks, CEO of Best In The Desert. "We have been working on contingency plans for some time regarding our 2020 Event Schedule and will be making announcements regarding our plans shortly. Our racers can expect to see some exciting new events on our 2020 calendar that capture the thrill, excitement, and sense of adventure Best In The Desert is known for."
The Mint 400 team will manage all aspects of its events, including marketing, film and TV content production and race operations.
While the Mint 400 and UTV World Championship will no longer be exclusively part of the Best in the Desert points series, the races will continue to operate on similar dates as previous years, and under similar rules and specs for the race vehicle classes. The Mint 400 will move to Friday and Saturday racing in 2020. Entry fees will remain unchanged for 2020 and an early registration period will begin this summer at a discounted rate, according to officials. The complete entry fee and payout schedule for both races will be released this summer.
"We've had a fantastic relationship with Best in the Desert and we're grateful for all their hard work. We learned a lot from Casey and we miss him dearly," said Matt Martelli, CEO of the Mint 400 and UTV World Championship properties. "Moving forward, we want to implement our ideas and make off-road racing more visible to the world. This sport is dollar-for-dollar the greatest thrill ride on the planet. We have proven our capabilities on the marketing, media, and event management side, now it's time for us to take control of our future."