News
Mickey Thompson Returns as Sponsor of Lights Out 12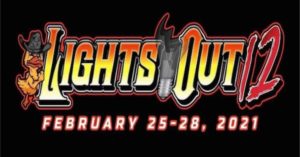 Mickey Thompson Tires & Wheels is returning as title sponsor of Lights Out 12, the company announced. Mickey Thompson has supported the annual Duck X Productions event since 2009. This year's races are set for Feb. 25-28 at South Georgia Motorsports Park in Adel, Georgia.
"Small tires equal big fun every year at Lights Out," said Tom Kundrik, motorsports manager, Mickey Thompson. "We know that fans and racers are itching to get back out to the track, and this early-season showdown is a great showcase for our ET Street Radial Pro line."
In years past, Lights Out has hosted an estimated 400 competitors in up to 10 racing classes, each with purses reaching as high as $10,000, as well as an exclusive "Radial vs. The World" class that offers a $20,000 prize to the winner.
"Stevie Fast" Jackson recorded his 10th-straight round win at South Georgia Motorsports Park with a final-round win over David Reese for the Radial vs. The World title last year at Lights Out 11.