News
Michigan Custom Shop Building New Facility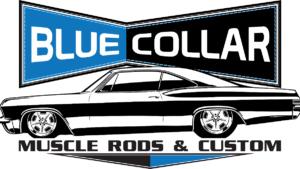 Blue Collar Muscle, Rods and Customs is currently in the process of building a new 20,000 sq. ft. facility in East Leroy, Michigan, and is documenting the whole build on its Facebook page.
Eric Meyer, of Blue Collar, provided an update on the build in the first edition of its email newsletter, showing some renderings of what the completed shop will look like, as well as some in-progress shots.
According to Meyer, the shop will be split in half, with one side dedicated to clean assembly work and the other focused on welding, fabrication and body repair. The completed building will also include offices, a breakroom and kitchen, as well as a 3,200 sq. ft. area dedicated to parts storage.
Click here to take a virtual 'shop tour,' on the Blue Collar website, featuring photos of the build.
Click here to check out the shop's Facebook page.