News
Michelin to Host Goodwood Supercar Paddock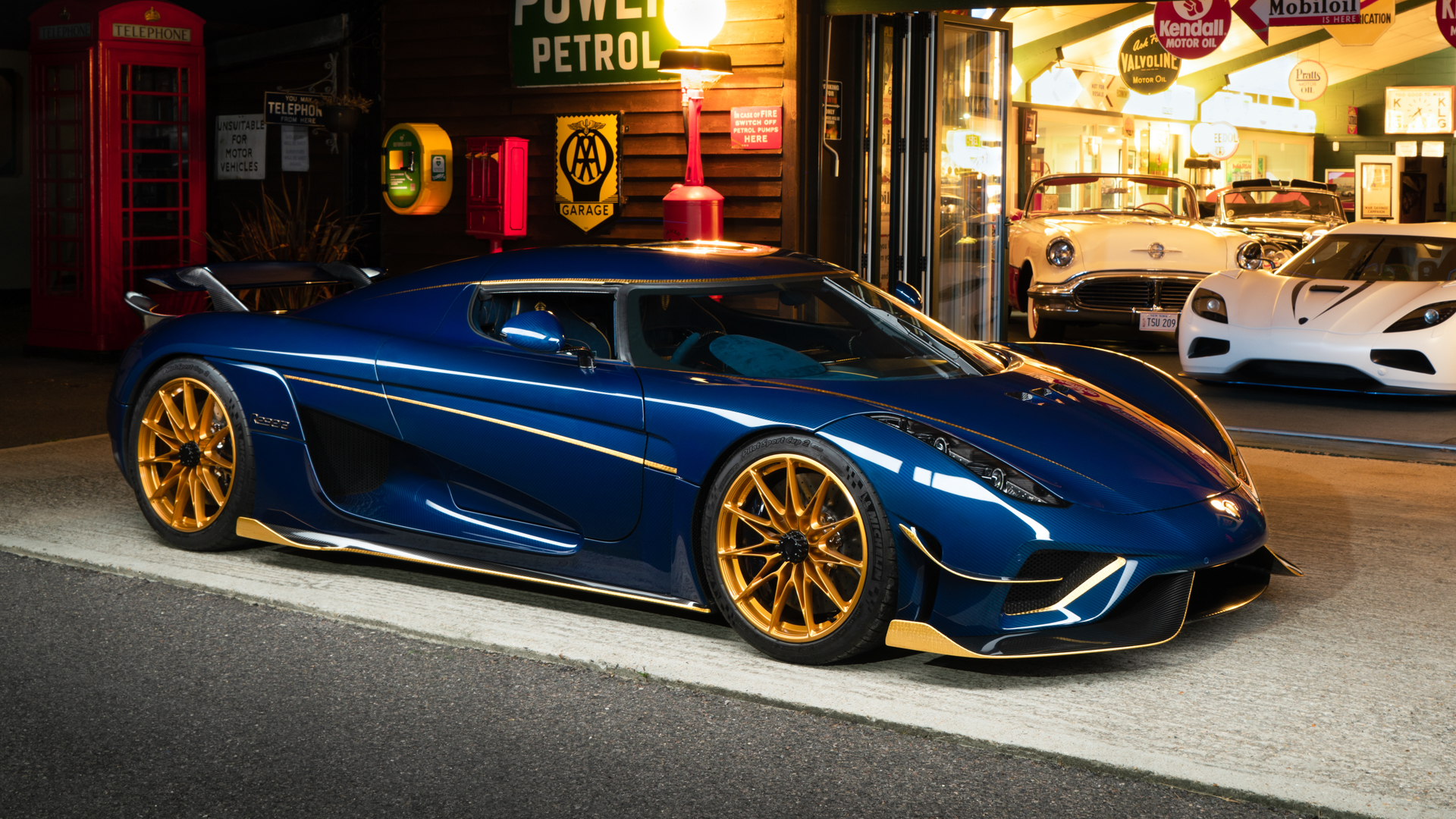 The Michelin Supercar Paddock is celebrating record breakers at the 2021 Goodwood Festival of Speed, with a number of powerful, eye-catching supercars and hypercars already confirmed for the event, the company announced.
This year's Batch 6 Michelin Supercar Run is made up of some 70 of the finest supercars and hypercars, which are all housed within the Paddock and First Glance area at the Festival. Outside of this, Michelin has confirmed a small selection of the vehicles will take pride of place in the Supercar Paddock.
These are the Koenigsegg Regera, Mercedes AMG GT R Black Series, Porsche 911 GT2 RS MR and the all-electric Everrati 'Signature' wide body.
The Koenigsegg Regera combines a twin-turbo V8 combustion engine with three electric motors. Coupled with cutting-edge 800-volt battery power, this 1500-hp hypercar broke the 0-249-0mph (0-400-0 kph) world record in 31.49 seconds. It beat the previous record from the Swedish brand's Agera RS, which completed it in 33.29 seconds.
Lining up alongside the Koenigsegg, the world's fastest production car around the Nürburgring, the Mercedes AMG GT R Black Series, will also take pride of place within the Paddock. Conquering the Nordschleife circuit with a lap time of 6 minutes 43.616 seconds, this 720bhp powerhouse defeated the previous record by over a second on its Michelin Pilot Sport Cup 2 R MO tires. Powered by a twin-turbocharged 4.0-liter V8 engine, the Mercedes can reach 0-60 mph in 3.1 seconds and has a top speed of 202 mph.
The 700-hp Porsche 911 GT2 RS MR is also set to appear in the Michelin Supercar Paddock. Built in cooperation with Manthey-Racing, recent winners of the Nürburgring 24 Hour endurance race, it became the fastest road-legal sports car around the Nürburgring-Nordschleife in 2018, completing a lap of the 20.6-kilometer-long circuit in a time of 6 minutes 40.3 seconds.
Everrati's 'Signature' wide body is also set to line up within the Paddock.
Based upon a fully restored 1991 Porsche 911 964, featuring carbon fiber body elements and a 500-hp EV powertrain, coupled to a 53kWh battery pack and battery management system, the car is capable of delivering an electric, emission-free driving range of more than 150 miles and sub-4-second 0-62 mph acceleration.
This year Michelin has its own dedicated garage within the Supercar Paddock, which will play host to a special car making its debut at the event. Boasting a 6.2-liter V8 and on Michelin Pilot Sport 4S tires, the car will be unveiled live on the Michelin Supercar Paddock stage to visitors on Thursday morning.