News
Meyer Distributing Now Carrying Stowe Cargo Systems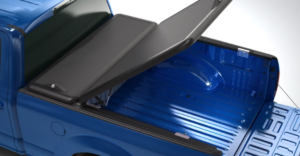 Aftermarket distributor Meyer Distributing has announced the addition of Stowe Cargo Systems to its line card. The two-in-one products combine a tonneau cover with a toolbox.
"Many pickup owners use their trucks for multiple reasons. Stowe Cargo Systems fits the void for customers that are looking for a bed cover and toolbox all in one. If someone needs full access to their truck bed, the cover itself can be removed in minutes," states Cody Ziegler, national sales manager for Meyer.
Stowe system selling features include cargo organization, keyed pushbutton locks, bolt-on installation and American-made quality, he noted.
"We're excited to partner with Meyer and look forward to building a solid brand recognition," said Paul Chapman, CEO of Stowe.