News
Meyer Distributing Announces Truck & Boat Giveaway Winner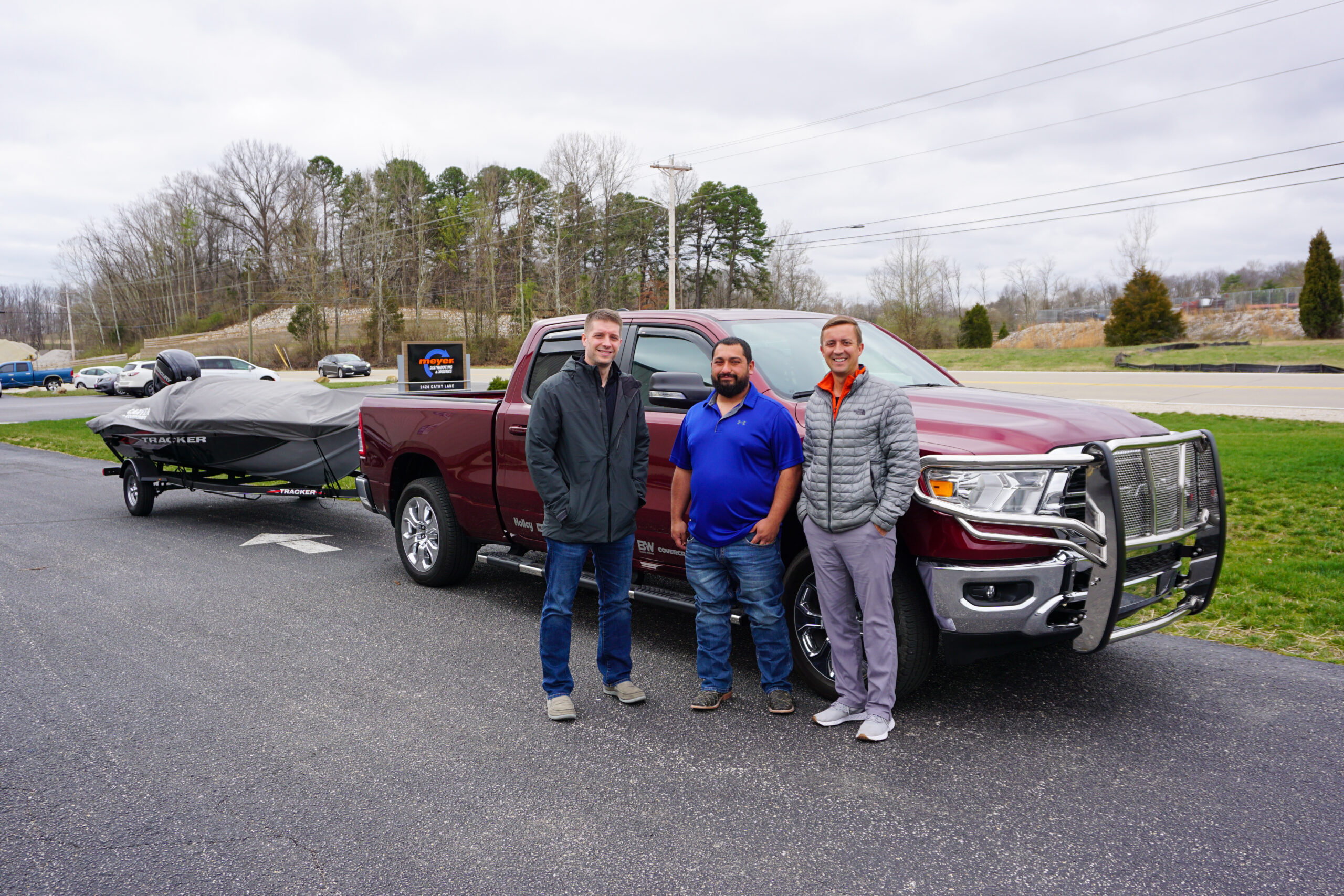 Meyer Distributing has named the winners of its Ultimate Truck and Boat Giveaway, the parts distributor announced. As the Grand Prize winners, Work Horse Manufacturing—an Odessa, Texas-based retailer specializing in commercial and fleet products—received a 2022 Ram 1500 Big Horn Truck and a 2022 Tracker Pro Team Tournament Edition fishing boat.
Launched on Nov. 1, Meyer Distributing partnered with Airlift, ARP, B&W Trailer Hitches, Bilstein, Covercraft, Holley, Rigid and Westin to make the giveaway happen.
"What a great way to start 2023. We still haven't gotten over the shock of winning," said Michael Galindo of Work Horse Manufacturing. "Our company plans to use the truck to give our company's advertising a big boost. It will make a significant difference in day-to-day operations, and we can't thank Meyer Distributing enough."
Meyer Distributing also recognized the vendors that allowed the company to award the prize, Meyer Distributing representatives said.
"I recall Mike telling me how he, his dad, and his son were planning a fishing trip, but didn't have a boat. Well, now they do. The Meyer family is ecstatic to help both a business and a family," said Gary Filipski, southwest US sales manager for Meyer Distributing.
"The participation level and response to this giveaway were unprecedented," said Cody Ziegler, V.P. of sales for Meyer Distributing. "Seeing the reactions on the winner's faces was so fulfilling, and it's a strong reason why we'll continue to craft similar promotions that give back to our dealer network."